just-food authors and correspondents
Andy Morton
Biography
just-drinks deputy editor Andy Morton started out in journalism in Glasgow, where he wrestled in mashed potato and wrote about Highland cows.
Tiring of the high-brow, he travelled the world working as an itinerant sub-editor in cities including Taipei, Sydney and Shanghai. While in Hanoi, he brought to the world's attention the Scottish-Vietnamese fusion dish dog haggis.
He is now back in the UK with just-drinks after four years in Chengdu, China.
Articles by Andy Morton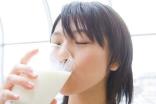 The Coca-Cola Co. gets green light for China chilled-milk JV 13 May 2020
The Coca-Cola Co. is to launch a chilled milk brand in China after agreeing a joint venture with one of the country's largest dairy companies.
---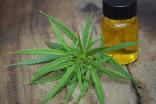 UK delivers food safety deadline for CBD products 13 February 2020
Companies selling food and drinks containing CBD in the UK have until March next year to submit authorisation applications or face having products pulled from sale.
---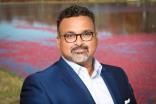 Ocean Spray CEO exits after harassment policy violation 7 February 2020
Ocean Spray has terminated the contract of CEO Bobby Chacko over a "violation" of company rules on harassment.
---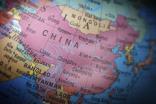 Coronavirus impact on China consumption to last months - forecast 5 February 2020
The coronavirus outbreak in China will hit sales and profits in food-related industries such as retail and entertainment for "several months", a report from Moody's has warned.
---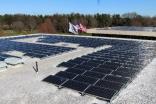 PepsiCo to fight "severe" climate change threat with US renewables switch 15 January 2020
The new decade will be "critical for the future of our planet's health", according to PepsiCo's CEO, as the company announced plans to move to 100% renewable electricity in the US.
---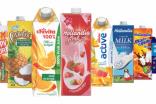 Coca-Cola on-track to buy Nigerian dairy firm Chi outright 21 September 2018
The Coca-Cola Co. has confirmed it is set to complete a 100% takeover of Nigerian dairy and soft drinks business Chi within the next six months.
---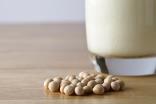 UK dairy-drink makers face sugar-reduction target 22 May 2018
UK government advisory body Public Health England has issued new guidelines urging manufacturers of dairy drinks and juices to cut the levels of sugar in their products.
---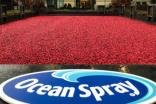 Ocean Spray Cranberries CEO Randy Papadellis to leave 19 February 2018
Randy Papadellis, the president and CEO of Ocean Spray Cranberries, has announced his departure from the US-based food and beverage group.
---
Trump, Brexit puts global M&A in freefall - study 7 July 2017
Political upheaval around the world, including Brexit and the rise of Donald Trump, have pushed mergers and acquisitions in the FMCG area to their lowest levels for five years, a new report has said.
---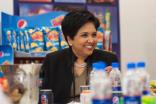 PepsiCo's Indra Nooyi named Donald Trump advisor 14 December 2016
PepsiCo chairman and CEO Indra Nooyi is to join an advisory panel for Donald Trump just weeks after she unwittingly sparked a social media storm over the US President-elect.
---