just-food authors and correspondents
Ben Cooper
Biography
Ben Cooper is just-food's contributing editor and specialises in business ethics, corporate social responsibility, policy issues and sustainability. He holds MAs from Cambridge University and the University of London, respectively in Social and Political Sciences and Social Policy.

He joined the just-drinks editorial team in 2000 and today works across both just-drinks and just-food, while also writing occasionally for just-style.

In addition to his regular features, Ben has written numerous in-depth management briefings on issues such as alcohol policy, sponsorship, the Fairtrade market, the use of food colourings and environmental issues facing the clothing industry.
He also writes regularly for Ethical Corporation magazine which specialises in the corporate social responsibility field.

He lives in London where he also works as a professional singer.
Articles by Ben Cooper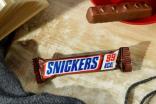 Why chocolate makers' sugar-reduction quest is so challenging 14 January 2021
As the fight against obesity continues in many developed countries, Ben Cooper examines the challenge of reducing the sugar content in chocolate.
---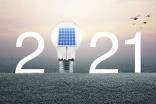 Why there'll be no return to business as usual for global food industry in 2021 1 December 2020
We reflect on the sustainability issues facing the industry in 2021. Might there be a shift in how long-standing challenges facing the global food system are addressed?
---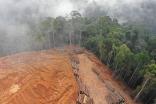 Why new industry deforestation coalition could be positive move 22 October 2020
With an emphasis on stakeholder engagement and information sharing, the new Forest Positive Coalition of Action could be an effective driver of change.
---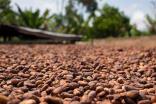 Cocoa partnership puts aside failures with bold new aims on child labour 9 September 2020
Attempts to tackle child labour in cocoa have over-promised and under-delivered. Could a new plan from multi-stakeholder body International Cocoa Initiative be different?
---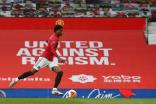 Backing Marcus Rashford's food poverty campaign must be about more than catching stardust 4 September 2020
Food groups are keen to support footballer Marcus Rashford in the food poverty debate but that endorsement will backfire if not reflected in companies' future actions.
---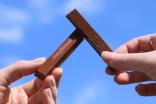 "We're not trying to take money from farmers" – Nestle defends KitKat Fairtrade decision 14 August 2020
Following the adverse reaction to its decision to cease Fairtrade certification for the KitKat brand, Nestlé speaks to just-food and seeks to defend the controversial move.
---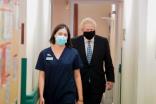 Why UK obesity reset is watershed moment – in more ways than one 27 July 2020
Covid-19 – and Boris Johnson's severe illness from the virus – has prompted significant changes to UK obesity policy. And Ben Cooper wonders what could come next.
---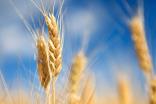 How might Covid-19 affect food supply chains? 15 July 2020
Post-Covid-19, governments are likely support agriculture to bolster food security, while manufacturers seek resilience by decentralising output and strengthening local supply.
---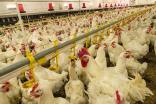 Chlorinated chicken – what's everyone really talking about? 8 July 2020
As the UK and US hold discussions over a free trade deal, Ben Cooper digs into what has become the controversial issue of 'chlorinated chicken'.
---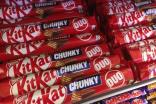 Nestle's Fairtrade move is wrong – and very wrong now 1 July 2020
just-food's Ben Cooper sets out his opposition to Nestlé's decision to end Fairtrade certification for its flagship KitKat chocolate brand in the UK and Ireland.
---