just-food authors and correspondents
David Burrows
Articles by David Burrows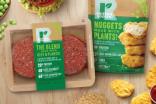 What will attract consumers to 'hybrid' meat products? 8 March 2021
As more consumers become interested in the sustainability of what they eat, what role can 'hybrid' products made from meat and veg play? Early launches haven't always succeeded.
---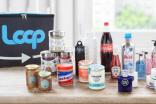 Reusable packaging – from green to grubby and back again? 23 November 2020
Covid boosted single-use packaging, causing concern progress on reusables had been dented. However, high-profile trials are taking place. What lies ahead for reuse and refill?
---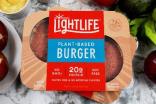 Dirty vegan to clean label – the questions facing plant-based products, ingredients and nutrition 5 November 2020
Questions about the processing behind plant-based alternatives to meat and dairy are growing. Is the criticism justified or is the buoyant industry being unfairly targeted?
---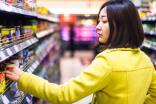 How sustainable is non-plastic packaging? 24 September 2020
When it comes to packaging, the focus of policy-makers, businesses and campaign groups has been on disposable plastic. But are the 'plan B' packaging options any good?
---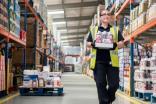 Could UK wholesalers' Covid-19 pivots persist? 8 June 2020
In late-March, overnight, UK wholesalers' foodservice market dried-up. Some started supplying the public directly, others sold to supermarkets. Could these strategies stick?
---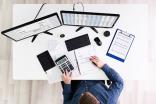 Will Covid-19 spark change in UK supplier payment terms? 13 May 2020
We look at the records of how the UK's largest grocers – and manufacturers – have been paying their suppliers and wonder if the recent changes to help suppliers will stick around.
---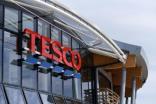 Why Tesco's right to be cautious about compostable packaging 10 March 2020
Tesco has issued details on the packaging it wants suppliers to use in the UK from May. Compostables remains a tricky issue but David Burrows welcomes the retailer's decisions.
---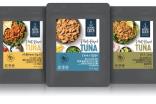 How faux fish is taking shot across bows of UK seafood market 29 January 2020
First there was 'clean' meat. The alternative protein seen as the next big thing is faux fish. David Burrows surveys the rising market in the UK.
---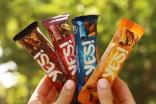 Nestle's plastic push deserves praise but big questions remain 23 January 2020
David Burrows offers qualified praise for Nestle on recycled plastics and argues major questions persist about whether the company - and industry - can move from virgin material.
---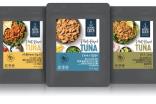 Faux-fish firms Good Catch, Sophie's Kitchen outline UK expansion plans 21 January 2020
Two US-based companies supplying seafood-alternative products have spoken about their plans to expand in the UK.
---