just-food authors and correspondents
Dean Best
Biography
A business journalist and experienced editor, Dean has reported on the international food and beverage industries for more than a decade. He became editor of just-food.com in 2007.
Dean has featured in national and international print titles from The Times to Time magazine and on international broadcast outlets like the BBC and France 24.
Columns by Dean Best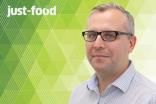 Editor's viewpoint
Dean Best's views on the industry's hot issues.
Articles by Dean Best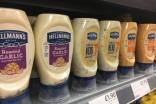 Unilever hints at "creative" deal-making on M&A 22 October 2020
With the FMCG giant gearing up for the unification of its joint Anglo-Dutch structure, the company's management was asked for detail today (22 October) on its M&A plans.
---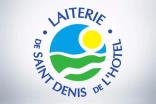 French group LSDH snaps up foodservice suppliers 21 October 2020
French food group Laiterie de Saint-Denis-de-l'Hôtel (LSDH) has acquired two local businesses supplying the foodservice market.
---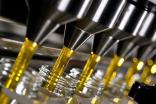 ADM-Princes venture Edible Oils invests to meet demand 21 October 2020
The UK producer of packaged oils including Crisp 'n' Dry is to invest in its production to meet demand.
---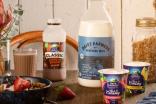 Update – Saputo confirms interest in Australia's Lion Dairy & Drinks 20 October 2020
Saputo, the Canada-based dairy major, has confirmed it is mulling a move to buy another asset in Australia.
---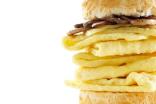 Alt-egg firm Eat Just to build Asia factory 20 October 2020
The US-based of alternative-egg products is teaming up with a private-equity firm to build a production facility in Asia.
---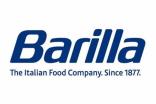 Barilla buys factory from Italian peer Pasta Zara 20 October 2020
Barilla, the Italy-based food group, has snapped up a manufacturing facility from a domestic peer, it has confirmed.
---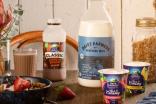 Saputo wants to buy Lion dairy unit – Australian watchdog 20 October 2020
Saputo, the Canada-based dairy major, wants to buy another asset in Australia, according to the country's competition watchdog.
---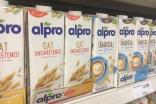 Danone executive shake-up, asset review 19 October 2020
The French giant is restructuring its management – with the company's CFO deciding to leave – and reviewing its portfolio to adapt to the challenges created by the virus.
---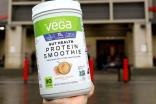 Danone looks for lift after recent woes 19 October 2020
According to CEO Emmanuel Faber, Danone needs to "reinvent itself again". Dean Best reports on the Alpro maker's quest to get back on track.
---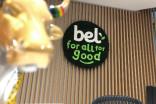 Cheese giant Bel's bold plant-based bid 18 October 2020
Cheese giant Bel has issued more detail on its plant-based plans – and, as Dean Best reports, could give the fledgling market for cheese alternatives a shot in the arm.
---