just-food authors and correspondents
Dean Best
Biography
A business journalist and experienced editor, Dean has reported on the international food and beverage industries for more than a decade. He became editor of just-food.com in 2007.
Dean has featured in national and international print titles from The Times to Time magazine and on international broadcast outlets like the BBC and France 24.
Columns by Dean Best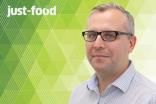 Editor's viewpoint
Dean Best's views on the industry's hot issues.
Articles by Dean Best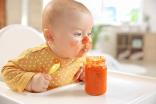 US launches plan to cut "toxic elements" in baby food 9 April 2021
The "action plan" unveiled by the US Food and Drug Administration comes amid lawsuits filed against brands and legislative proposals in Congress.
---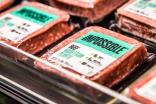 Impossible Foods 'readying stock-exchange listing' 9 April 2021
The US-based supplier of plant alternatives to meat products is reportedly preparing for a flotation in the next year.
---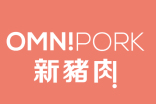 OmniPork owner Green Monday to open plant in China 9 April 2021
Green Monday Group, the Hong Kong supplier of plant-based meat, is set to open its second manufacturing plant.
---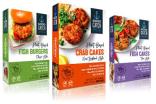 Faux fish firm Gathered Foods eyes Europe push after new funding 9 April 2021
The US-based maker of Good Catch has announced more funding, which included backing from one of the world's largest ag businesses.
---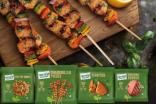 Signs of intent in plant-based meat makers' Asia push 9 April 2021
A clutch of announcements this week underline the optimism among makers of plant-based meat alternatives about the opportunity in Asia, writes Dean Best.
---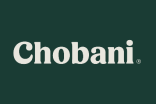 Chobani dips toe in direct-to-consumer 8 April 2021
The US dairy and dairy-alternatives group has launched a direct-to-consumer service for a particular product line.
---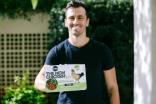 "We want to replicate the taste of meat in the healthiest way" – Brazilian plant-based protein firm The New wants to stand apart as market builds 7 April 2021
The New is a fledgling plant-based protein business based in beef-loving Brazil. We hear from co-founder Bruno Fonseca about the company's ambitions domestically and overseas.
---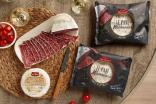 French agri-food co-op Agrial in talks to buy meats maker Salaisons du Mâconnais 6 April 2021
Agri-food co-op Agrial has said it's in exclusive talks to buy a majority stake in a business making and selling salami in its home market of France.
---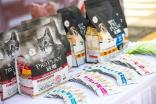 Nestle ups investment in pet food in China 6 April 2021
The world's largest food maker has increased the amount of capital spending being put towards expanding its pet-food production in China.
---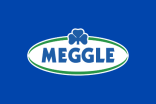 Meggle to buy German cheese peer Stegmann from Sodiaal 6 April 2021
German dairy group Meggle has moved to snap up a business in its home market from French cooperative Sodiaal.
---