just-food authors and correspondents
GlobalData Consumer
Articles by GlobalData Consumer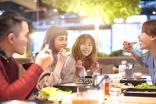 How to nurture China's growing interest in cheese 8 April 2021
Demand for cheese in China is on the rise and the forecasts for growth are bullish but there remain barriers to consumption. GlobalData Consumer has ideas.
---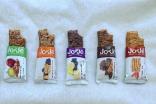 Why Roadrunner's move for JoJe Bar will boost both firms 29 March 2021
The private-equity-owned US sports nutrition group Roadrunner has swooped for its latest acquisition, a move that looks to set to benefit both firms, argues GlobalData Consumer.
---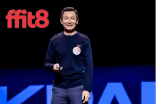 How Chinese start-up Ffit8 is riding interest in protein 3 March 2021
Interest in protein-packed food is growing in China, as is demand for meal-replacement products. GlobalData reports on how one Beijing-based firm is looking to ride these trends.
---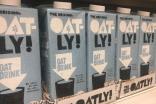 Plant-based fightback over EU product names puts dairy industry in spotlight 1 February 2021
The fierce debate over how to label plant-based dairy products in the EU has returned to the fore, with dairy-alternative players not mincing their words, GlobalData Consumer says.
---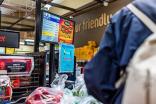 Rising US food prices create more pain for cash-strapped consumers 7 January 2021
US consumers are facing the pinch on food prices and manufacturers will have to react to the changes in shopping habits that will result, GlobalData Consumer writes
---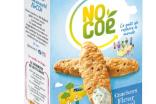 Why Mondelez's new carbon-neutral brand can appeal to consumers 18 December 2020
Mondelez International has a released a carbon-neutral cracker brand and GlobalData Consumer suggests its recent surveys indicate there could be a ready market for the product.
---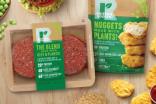 Tyson move shows problems with meat-plant hybrid 'blends' 10 December 2020
Successfully selling meat-plant hybrids to consumers looking to reduce their meat intake may be a difficult sell, GlobalData Consumer argues.
---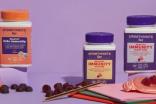 How Covid-19 is boosting millennial interest in vitamins 27 November 2020
Covid-19 has prioritised health in the minds of consumers worldwide and is proving a factor in the growing interest in vitamins – especially among relatively young consumers.
---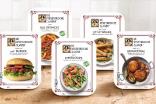 Unilever moves to capture growing consumer interest in plant-based 20 November 2020
Unilever is looking to further tap into consumers' interest in plant-based alternatives to meat and dairy products – which has intensified during Covid-19, GlobalData writes.
---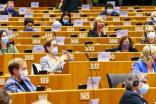 EU vote on plant-based names highlights dairy industry insecurity 28 October 2020
The European Parliament's curbs on plant-based naming conventions says a lot about the dairy industry's political influence but the tide cannot be turned back, GlobalData argues.
---