just-food authors and correspondents
GlobalData Consumer
Articles by GlobalData Consumer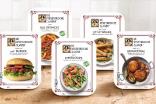 Unilever moves to capture growing consumer interest in plant-based 20 November 2020
Unilever is looking to further tap into consumers' interest in plant-based alternatives to meat and dairy products – which has intensified during Covid-19, GlobalData writes.
---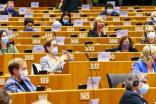 EU vote on plant-based names highlights dairy industry insecurity 28 October 2020
The European Parliament's curbs on plant-based naming conventions says a lot about the dairy industry's political influence but the tide cannot be turned back, GlobalData argues.
---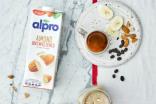 Danone's Alpro goals throw down progressive gauntlet 22 October 2020
Danone is upping its investment in efforts to improve the sustainability of its operations and some of the latest measures focus on Alpro, its flagship European dairy-free brand.
---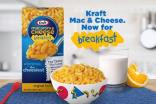 Even amid Covid-19, convenience still king at breakfast 17 August 2020
Homeworking has changed breakfast habits and continues to do so as Covid restrictions ease – but GlobalData argues consumers still want convenience even if they aren't commuting.
---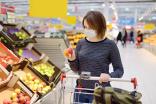 Demand for local food to last beyond Covid-19 12 August 2020
As lockdowns ease, there are signs consumer demand for local food – which grew during the height of the pandemic – is sticking around, according to GlobalData Consumer.
---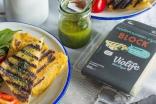 Upfield's investment in plant-based R&D looks a good bet 18 June 2020
Covid-19 may have added significant uncertainty to the macroeconomic outlook but investments should still be made to lean into consumer trends proving robust, writes GlobalData.
---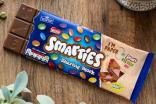 Covid-19 hasn't dented consumer interest in sustainability 8 June 2020
While Covid-19 is front-and-centre in consumers' minds, a range of factors still drive behaviour, with environmental concerns holding their importance, GlobalData writes.
---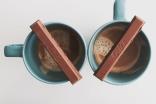 Covid-19's snacking consumers spark D2C flurry 29 May 2020
How consumers shop for food has changed in some very noticeable ways over the last three months or so – and D2C is one area to have grown in importance, says GlobalData.
---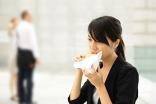 Why Covid-19 could have lasting effect on food-to-go 28 May 2020
Covid-19 is likely to shake up how we work, with companies set to allow their staff to do their jobs at home more often. Food-to-go could face pressure on sales, GlobalData argues.
---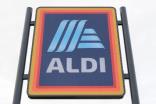 Aldi's UK online grocery push will be closely watched - analysis 16 April 2020
Discounter Aldi is to join the online grocery fray in the UK, launching a service for "vulnerable customers". Analysts from our parent company, GlobalData, weigh up the move.
---