just-food authors and correspondents
Hannah Abdulla
Articles by Hannah Abdulla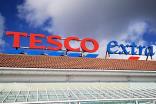 Tesco rolls out finance scheme for green suppliers 4 May 2021
The UK's largest grocer is to offer sustainability-linked supply chain finance, in a move to encourage more suppliers to sign up to science-based emissions reduction targets.
---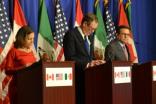 NAFTA negotiations to extend into 2018 amid US frustration 20 October 2017
After four rounds and 22 days of talks squeezed into just over two months, negotiators working to modernise the North American Free Trade Agreement (NAFTA) have admitted to new challenges in the discussions, which are now expected to extend into the first quarter of next year.
---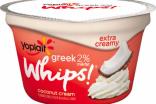 General Mills sales woes continue - analysis 22 March 2017
General Mills this week reported another quarter of falling sales, leading industry watchers to wonder if the US food giant will lessen its focus on its margin target but, more critically, whether the company can revitalise its top line. Hannah Abdulla reports.
---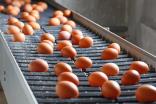 Kraft Heinz sets cage-free egg, cutting carbon footprint deadline 22 March 2017
Kraft Heinz has announced a set of new sustainability targets that commit to decreasing its environmental footprint and creating a sustainable supply chain. 
---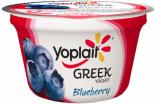 General Mills books lower 9M sales and profits 21 March 2017
General Mills today (21 March) reported lower sales and earnings for the first nine months of its financial year after seeing its top and bottom lines decline in the third quarter.
---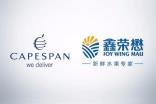 Capespan, Joy Wing Mau announce Asia JV 21 March 2017
Fresh produce supplier Capespan has announced a joint venture with Joy Wing Mau to expand its presence across Asia.
---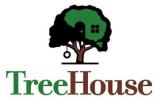 TreeHouse Foods books FY loss on impairment charges 9 February 2017
TreeHouse Foods has recorded a full-year loss after booking an impairment charge related to North American retail grocery unit Flagstone Foods. 
---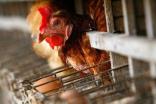 Pilgrim's Pride books lower FY sales, profits 9 February 2017
US poultry group Pilgrim's Pride has booked lower sales and profits for 2016.
---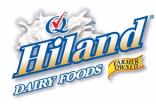 Hiland Dairy to acquire dairy plant from Brookshire Grocery Co. 9 February 2017
US firm Hiland Dairy Foods is to buy manufacturing assets from local grocer Brookshire Grocery Co., a joint statement from the two companies has revealed.
---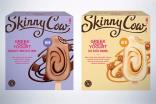 Nestle reformulates Skinny Cow range in US 9 February 2017
Nestle has reformulated the recipe behind its Skinny Cow ice cream range in the US. 
---