just-food authors and correspondents
Ivan Castano
Articles by Ivan Castano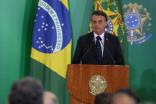 What impact could Brazil's new president Jair Bolsonaro have on the food industry? 12 February 2019
Latin America correspondent Ivan Castano looks at how the administration of Brazil's new far-right President Jair Bolsonaro could impact the country's food industry.
---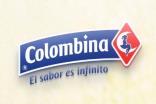 Colombia's Colombina targets $1bn sales from health drive, international expansion - interview 19 October 2017
Colombina, the Colombia-based food manufacturer, has enjoyed solid growth in the last decade and, to maintain its performance, it is looking towards its growing line of healthier products and its international businesses. Ivan Castano spoke to marketing vice president Jose Fernando Ochoa and CEO Cesar Caicedo to hear more about the company's plans.
---
BRICs and beyond: PepsiCo's health drive in Mexico 16 September 2011
PepsiCo plans to launch healthier snacks in Mexico to meet laws targeting obesity - and use its investment there as a base to sell the products further afield.
---
SPAIN: Agaca could buy Clesa's Pontevedra factory 19 August 2011
Bankrupt Spanish dairy group Clesa could be saved by Galician agricultural association Agaca, whch is considering purchasing the firm's plant in Pontevedra, Galicia, Northerwest Spain.
---
SPAIN: Cacaolat set for September sale 18 July 2011
The sale of bankrupt Spanish food and drink firm Cacaolat could take place in September, a senior executive working with one of the bidding firms has told just-food.
---

SPAIN: Nueva Rumasa unit Cacaolat to sack bulk of staff 4 July 2011
Spanish food and drink firm Cacaolat will dismiss almost three-quarters of its workforce as it continues to struggle after the bankruptcy of its parent company.
---
SPAIN: Bankrupt food group Nueva Rumasa investigated for fraud 20 June 2011
Bankrupt Spanish food maker Nueva Rumasa has become the subject of a fraud investigation by the country's highest court.
---
SPAIN: Nestle could join race for Nueva Rumasa's Cacaolat 13 June 2011
Nestle has added itself to a swelling roster of potential suitors for Cacaolat, the Spanish chocolate shakes-to-biscuits company owned by beleaguered food group Nueva Rumasa.
---
SPAIN: La Caixa, FIAB establish agro-food fund 10 June 2011
Spanish banking major La Caixa and the country's leading food lobby Federación Española de Industrias de la Alimentación y Bebidas (FIAB) have joined forces to lend up to EUR300m (US$431.7m) to help SME agro-food companies obtain working capital and expand internationally.
---

Focus: What lies ahead for bankrupt Spanish food firm Nueva Rumasa? 16 May 2011
Nueva Rumasa, the Spanish food group, is grabbing the headlines for the wrong reasons, after falling into bankruptcy with reported debts of EUR700m. Workers claim they have been left unpaid, investors have launched legal action and parts of the business are up for sale. Ivan Castano reports.
---