just-food authors and correspondents
John Shepherd
Articles by John Shepherd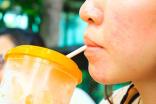 Deal to give US dairy exporters "increased access" to China 16 June 2017
US dairy chiefs have welcomed the signing of an agreement between Washington and Beijing to boost access for dairy exporters to the Chinese market.
---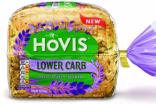 Hovis launching "reduced carbs" bread range 16 June 2017
UK bread maker Hovis is launching a range of loaves containing fewer carbohydrates.
---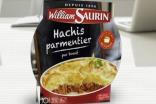 French court to meet in September to weigh up William Saurin sale 16 June 2017
A French court will convene in September to consider the proposed takeover of the ready meals business of the under-pressure local food holdings company of Financière Turenne Lafayette (FTL) by Cofigeo and Arterris.
---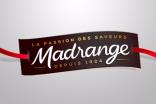 French court backs sale of FTL charcuterie arm to Cooperl 16 June 2017
A court in France has approved the sale of the charcuterie and cooked meats business of embattled food industry holdings group Financière Turenne Lafayette (FTL) to French pork producer Cooperl Arc Atlantique.
---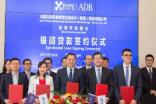 Asian Development Bank in China's Saikexing dairy expansion loan 16 June 2017
Chinese dairy firm Inner Mongolia Saikexing Breeding and Biotechnology Group has secured an Asian Development Bank-led syndicated loan valued at US$125m aimed at expanding domestic milk supply in China.
---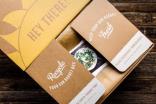 Sun Basket appoints first CFO in ramp-up 15 June 2017
US organic meal-kit delivery service Sun Basket is ramping up its management team with the appointment of Stuart Huizinga as its first CFO and Isobel Jones as first general counsel.
---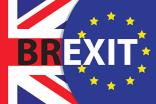 EU legislators urged to "make food a priority" in Brexit talks 15 June 2017
Europe's food and drink industry should be considered a "priority" in upcoming Brexit negotiations, the sector has told legislators.
---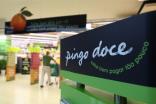 Portugal 'considering junk food tax' 15 June 2017
Portugal is reportedly considering introducing a tax on foods containing high levels of fat and salt, in addition to raising an existing tax on sugary drinks, the country's health minister has said.
---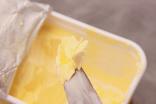 EU Court of Justice rules against dairy names for vegan products 14 June 2017
The European Court of Justice (ECJ) ruled today (14 June) purely plant-based products cannot be labelled as "milk", "cream", "butter", "cheese" or "yogurt" – even if the label states the item does not contain animal products.
---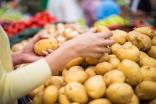 EU health chief backs taxes, ad restrictions to curb "unhealthy food" 14 June 2017
The European Union should "reduce accessibility to unhealthy food" using measures such as reformulation, taxation and curbs on marketing and advertising, EU commissioner for health and food safety Vytenis Andriukaitis has said.
---