just-food authors and correspondents
Lucy Britner
Biography
Lucy has been a drinks journalist for 13 years and holds a diploma in wine and spirits.

Lucy has traveled to wineries, breweries and distilleries around the world and she enjoys sampling drinks as well as writing about them.
She was just-drinks' deputy editor from 2015 to 2019, while her work has also appeared in other drinks publications including Imbibe, decanter.com, Drinks International, Publican's Morning Advertiser and Harpers.

Lucy also spent a year on consumer magazine Square Meal, where she covered restaurants in London.
Lucy, meanwhile, was one of the founding editors of World's 50 Best Bars.
Articles by Lucy Britner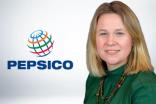 "We are moving faster to get to consumers" – Sioned Winfield, insights transformation director at PepsiCo 9 March 2021
PepsiCo's insights transformation director on the need to be "closer and more responsive" to consumers and using AI to determine lasting trends.
---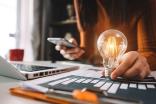 The women shaping the future of food 8 March 2021
Lucy Britner speaks to key players at in-house VC and innovation units about the food trends driving change and what the industry can do to encourage more female entrepreneurs.
---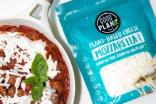 Can plant-based cheese come of age? 25 February 2021
Concerns over quality and taste have held back the market for plant-based cheese. How are suppliers trying to improve their products while competing in a wider price-driven market?
---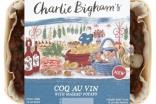 What will Covid-19 mean for the ready meal? 24 February 2021
With more people cooking at home and spending time making recipes, Lucy Britner asks what this means for ready-meal and convenience food makers.
---
Covid-19 – How food majors are adapting to homeworking 14 September 2020
Covid-19 has seen increased home-working, often with flexible hours. We explore the challenges and opportunities for packaged-food companies as new working habits look set to stay.
---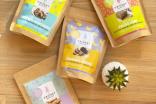 How can insect foods take flight? 12 August 2020
Grocers have stocked bars made from bugs and there's been some investment in the nascent sector but, up against other alternative proteins, what's the outlook for insect foods?
---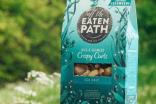 How are packaged food manufacturers using AI in NPD? 7 July 2020
How can artificial intelligence help packaged-food companies in the development of new products, a notoriously difficult area in which to succeed? Lucy Britner explores.
---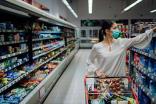 How might Covid-19 shape interest in health-and-wellness? 19 May 2020
With a health crisis set to be joined by a financial one, how will interest in diet and functionality, coupled with pressure on income, affect the trend of health and wellness?
---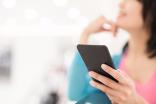 Covid-19 - Foodservice giant Bidcorp in China direct-to-consumer push 14 May 2020
Bidcorp's Asia foodservice business, Angliss Asia, has described a new online business-to-consumer platform in China as a key growth area for the company.
---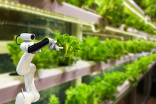 Machine dreams – the future of artificial intelligence in food and beverage operations 22 April 2020
Proponents of artificial intelligence say the tech can help feed a growing global population with greater efficiency. Lucy Britner looks at how manufacturers could tap into AI.
---