just-food authors and correspondents
Michelle Russell
Articles by Michelle Russell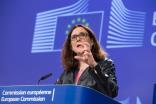 EU's retaliatory tariffs on US go live 22 June 2018
The European Commission's higher duties on US products, including food, issued in response to the tariffs from the Trump administration on imports of steel and aluminium, go live today (22 June).
---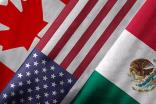 NAFTA deal may be reached next month 12 April 2018
An agreement on the North American Free Trade Agreement (NAFTA) could be reached by the first week of May, Mexico's Economy Minister has said, with that optimism corroborated by US President Donald Trump.
---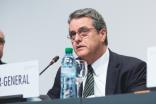 WTO urges effort to avoid escalating trade tensions 21 March 2018
The World Trade Organization (WTO) has said its members need to work together to "step back from the brink" of an escalation in trade tensions in response to new US tariffs on steel and aluminium, which enter force this week.
---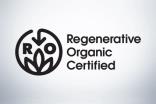 Regenerative organic certification launched in US 14 March 2018
A new organic certification programme has been launched in the US, aimed at improving fairness for farmers and workers, as well as addressing animal welfare and ecological land management.
---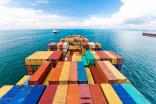 CPTPP countries sign Pacific trade pact 9 March 2018
The 11 remaining countries of the Trans-Pacific Partnership (TPP) have signed their revised version of the multilateral trade pact without the US, reviving a deal set to slash tariffs and foster trade in a marketplace worth close to around US$13.5trn.
---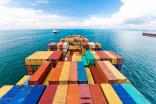 TPP11 nations move trade pact forward with new name 15 November 2017
Trade ministers from 11 Trans-Pacific Partnership nations have agreed on core elements of the new trade pact that is moving forward despite the absence of the US from the agreement.
---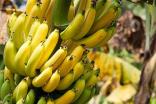 Brexit - UK to keep duty-free access for developing countries 26 June 2017
The UK will maintain duty-free access to its market for goods from dozens of developing countries once it has left the EU.
---

INDIA: Wal-Mart outlines India expansion plans 14 April 2014
Wal-Mart has revealed growth plans for its wholesale store division in India including the opening of additional stores and an extension of its B2B e-commerce platform.
---

US: Family Dollar to close 370 stores 11 April 2014
US discounter Family Dollar Stores has announced plans to cut jobs and close around 370 under-performing outlets.
---

US: Wal-Mart Q4 profits, sales outlook hits shares 20 February 2014
Wal-Mart saw its share price fall this morning (20 February) after the retail giant posted a fall in fourth-quarter earnings and lowered its fiscal 2015 sales guidance.
---