just-food authors and correspondents
Peter Crosskey
Biography
Peter Crosskey is an English freelance who specialises in the francophone world. Based in the UK, he has been a journalist since 1986. Peter has worked on the staff of a number of trade press titles, including Fishing News, Fishing News International and The Grocer, where he was commodities editor, before turning freelance in 2001.
During the past two years he has written extensively for an EU-level group of NGOs on the ARC2020 website.
Articles by Peter Crosskey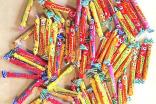 Mondelez in talks with French union over job cuts 2 June 2016
Talks are under way between Mondelez International's French arm and trade union negotiators over staffing changes arising from the pending sale of five production sites to investment company Eurazeo.
---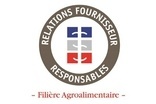 French retailers sign up to supplier charter 11 November 2014
French retailers are lining up to show their support for the introduction of a national charter for responsible supplier relations.
---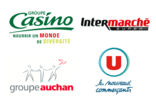 French watchdog to probe retail buying pacts 6 November 2014
The French competition authorities today (6 November) announced two distinct lines of inquiry into the planned purchasing partnerships between Casino and Intermarche and between Auchan and Systeme U.
---
FRANCE: Manufacturers hit back at "devious" retailers in price row 23 December 2013
French food manufacturers have hit back at claims from the country's grocery retail association that suppliers are set to extract price rises from retail buyers, pushing up shopping bills.
---
FRANCE: Leclerc to issue virtual receipts 18 March 2013
Michel-Edouard Leclerc, the president of French retailer E.Leclerc, has said the group is planning to become the first food retailer in France to issue virtual receipts.
---
FRANCE: Hollande calls for European action on ready-meal labels 25 February 2013
French President François Hollande has demanded EU labelling requirements for meat in ready meals.
---

In the spotlight: The possible wider impact of crisis at Doux 6 June 2012
Just days before the first round of parliamentary elections, the new French government faces a domestic financial crisis that threatens to tear a gaping hole in the country's rural infrastructure, writes Peter Crosskey.
---
FRANCE: Intermarche continues to process fish despite fire 10 August 2011
French supermarket chain Intermarché has said it remains committed to landing and processing its own fish and seafood even after a fire destroyed one of its plants in Brittany.
---
FRANCE: Le Maire threatens Anuga boycott over foie gras ban 19 July 2011
French Agriculture Minister Bruno Le Maire has threatened to boycott this year's Anuga trade show after a decision to stop foie gras producers from exhibiting at the event.
---
FRANCE: Leclerc chief hits out at proposed competition laws 5 July 2011
Michel Edouard Leclerc, the head of eponymous French retailer E. Leclerc, has responded angrily to proposed laws that could make it easier for independent retailers to change fascia.
---