just-food authors and correspondents
Richard Woodard
Articles by Richard Woodard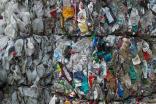 PepsiCo rolls out Loop recycling initiative in Paris 15 May 2019
Food and drinks giant PepsiCo is offering consumers the chance to purchase two of its products in reusable containers as part of a market trial.
---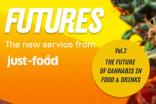 Heading for an all-time high - FUTURES surveys the prospects for cannabis-infused food and drink products 14 December 2018
The latest issue of just-food's FUTURES series of reports looks at the rapid rise of the use of cannabis in food and drinks products.
---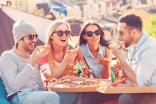 Millennials - What do they think of brands? 10 March 2016
Millennial consumers are a cohort attracting the attention of a growing number of consumer goods companies. Richard Woodard considers the relationship between brands and those seen as having been born from the early 1980s to the early 2000s.
---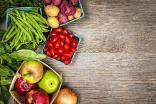 Millennials - how are they changing? 10 March 2016
Consumer packaged goods companies are paying increasing attention to the consumer group dubbed millennials. Management consultants at The Boston Consulting Group have analysed the millennial cohort in the US and sought to provide insight into their behaviour. Richard Woodard digs into the study to see how the behaviour has evolved in recent years.
---

US: Data breach hit traffic, Target confirms 28 February 2014
A costly data breach hit profits at US retail giant Target Corporation in the fourth quarter but also impacted consumer confidence and traffic.
---
MEXICO: Walmex Q4 profit down on price cuts 19 February 2014
Retailer Wal-Mart de Mexico, known locally as Walmex, saw its fourth-quarter net profit drop thanks to price cuts and falling consumer confidence.
---

US: Wal-Mart boss outlines strategic objectives 16 October 2013
Increasing comparable store sales in the US, improving international returns and reducing expenses are the key strategic objectives for retail giant Wal-Mart Stores, investors have been told.
---

In the spotlight: Is Carrefour's latest game plan a winner? 2 September 2011
You can take your pick of French apothegms: "Plus ça change, plus c'est la même chose," or, more succinctly: "Déjà vu." Either way, industry analysts casting their critical eye over Carrefour's latest strategic revamp could be forgiven for thinking they've been here before, writes Richard Woodard.
---

UK: One in ten retailers hit by "horrifying" riots 12 August 2011
At least one in ten of all UK retailers has been impacted by riots and looting during the past few days of civil unrest, according to analysis by the Local Data Company.
---

Talking shop: UK retailer fortunes ruled by snow business 14 January 2011
A clutch of the UK's largest food retailers this week revealed how they had performed over the Christmas period, when the country saw some of its worst weather for 20 years. As Richard Woodard reports, there were clear winners and losers.
---