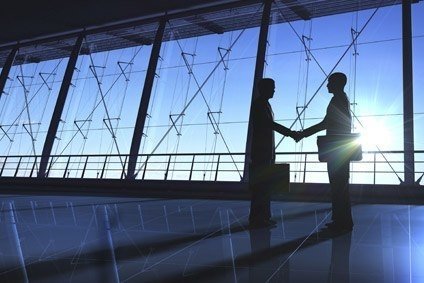 Deal or no deal
We look at the potential suitors when food manufacturers or retailers are up for sale - or put forward as possible takeover targets.
---
---
Who might be in the race for UK sports-nutrition business Grenade?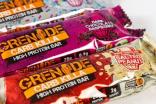 11 Sep 2019
We weigh up the possible runners and riders for Grenade, the UK sports-nutrition business that could be set for fresh ownership.
---
Why Nestle is seen at front of pack in Horlicks race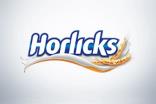 6 Nov 2018
Some major names in the food and drinks industries are said to have eyed up the GlaxoSmithKline assets under review - at the centre of which is the Horlicks brand in India. Which suitor could win out?
---
Why Kraft Heinz should steer clear of Campbell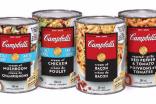 26 Jun 2018
Dean Best is unsure whether, as has been reported in the US, Kraft Heinz should be looking at a possible move for Campbell Soup Co.
---
Should Nestle buy Hain Celestial?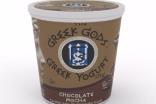 22 Nov 2017
Nestle was this week reportedly said to be eyeing a possible takeover bid for US natural and organic products group Hain Celestial - but would it be a shrewd move for the world's largest food maker? Andy Coyne reports.
---
Who could buy Danone's Stonyfield business? - analysis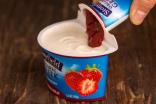 17 Apr 2017
Danone said yesterday (12 April) its acquisition of natural food company WhiteWave Foods was final. The announcement comes less than two weeks after the French group revealed it was putting its US Stonyfield organic dairy brand up for sale in exchange for gaining local regulatory approval for the WhiteWave deal. just-food's US columnist Victor Martino looks at the would-be acquirers for Stonyfield. 
---
Which companies could be eyeing up Reckitt Benckiser's condiments? - analysis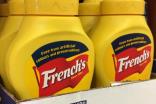 5 Apr 2017
Reckitt Benckiser, the UK consumer goods group behind brands including Durex condoms and Flash bleach (and, soon, Enfamil infant formula) looks set to sell off its food division. The company this week announced it would hold a "strategic review" on the "non-core" unit, which contains brands including French's mustard and Frank's Red Hot sauce. If RB parts company with the unit, a move analysts regard as a consequence of the group's focus on "consumer health", which companies may be interested in its condiments? John Shepherd looks at which suitors could be keen as mustard - and why.
---
Who will have their Weetabix? - analysis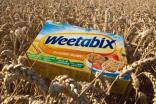 31 Jan 2017
Almost five years after Bright Food snapped up a majority stake in Weetabix, the state-backed Chinese group is said to be looking to offload its shares in the UK-based breakfast cereal business. Speculation started before Christmas and, although Bright Food sought to cool the chatter, the rumours have intensified, with four bidders apparently preparing to table offers. Dean Best surveys the purported runners and riders.
---
Who could swoop for Diamond Foods?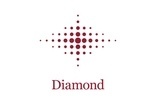 1 Oct 2015
Diamond Foods side-stepped market talk it has put itself up for sale and even suggested it would be open to broadening its own portfolio during a conference call with analysts this week. However, this does not mean the US snacks group's management is closed to the idea of the company shopping itself. Katy Askew takes a look at the possibility of a deal and who could be interested in a punt for the Kettle Chips maker.
---
Deal or no deal: Will Bonduelle swoop for Green Giant?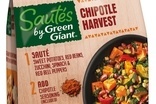 22 Jul 2015
With General Mills apparently preparing to sell its Green Giant brand, Bonduelle is rumoured to be looking at a bid. The fit between Green Giant and Bonduelle's existing business is a natural one and the move would significantly step up the French group's presence in North America. However, Green Giant has seen lacklustre sales and its market share decline. Would Bonduelle move for a turnaround story? Katy Askew investigates.
---
Deal or no deal: How Findus acquisition would benefit Nomad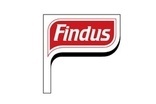 4 Jun 2015
Since Nomad Holdings announced it had acquired European frozen food firm Iglo Group, the market has been waiting for the investment firm's next deal to help its ambition of building a portfolio of "best-in-class" FMCG brands. Nomad confirmed yesterday (4 June) it is in "exclusive" negotiations over the acquisition of assets of Findus Group. The acquisition would strengthen Iglo's hand in the European frozen food sector but, in order to seal the deal, Nomad could have to pay the piper, Katy Askew suggests.
---
Deal or no deal: Why Quorn is a tasty takeover treat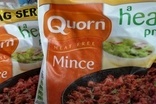 10 Mar 2015
Rumours that private equity-owned Quorn Foods could have piqued the interest of the US's WhiteWave Foods caused a stir this week. Neither company was prepared to comment and it may be Quorn's owner Exponent Private Equity has yet to kick off an auction process but, nonetheless, the speculation highlights the potential the meat-free sector could afford branded food manufacturers. Katy Askew examines Quorn's appeal and who could be tempted by this tasty takeover target.
---
Deal or no deal: How restructuring at Unilever could lead to more portfolio adjustments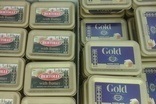 4 Dec 2014
Unilever is establishing a stand-alone unit for its spreads brands, prompting fresh speculation that the group could be preparing for a sale of the business. At the same time, this week's acquisition of Talenti Gelato & Sorbetto would suggest that the Anglo-Dutch FMCG giant is prepared to invest in growth areas in food. Could these changes spell further portfolio adjustments? Katy Askew reports.
---
Deal or no deal: How a frozen sale makes sense for Kerry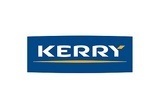 24 Nov 2014
Kerry Group is reportedly mulling the sale of its frozen food business. The company has seen strong sales and profit momentum at its ingredients unit but endured a lacklustre performance from the consumer foods side of the business. In this context, it makes sense for the Irish company to pare down peripheral and under-performing areas of Kerry Foods. Katy Askew reports.
---
Deal or no deal: Should Danone make a play for Mead Johnson?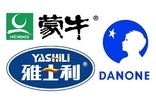 6 Nov 2014
Rumours linking Danone to Mead Johnson have periodically surfaced over the past five years. Much of the rationale justifying such a significant move lies in Danone's strategy in key emerging markets such as China. Following a tie-up with Chinese infant formula maker Yashili International Holdings it would seem Danone is intent on developing strategic partnerships with local players to foster growth. But would a big-bang acquisition make more sense? Katy Askew reports.
---
Deal or no deal: Will United Biscuits owners float or sell?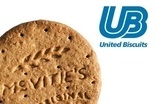 5 Sep 2014
Blackstone Group and PAI Partners are progressing with plans to offload UK Jacob's-to-McVitie's manufacturer United Biscuits. The question on everyone's lips is whether the business will be floated or sold. Katy Askew reports.
---