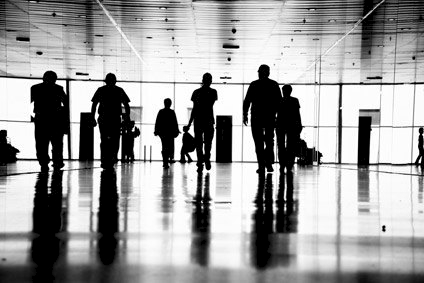 On the move
just-food examines executives on the move
---
---
Where now for Danone after Faber's departure?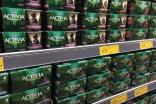 16 Mar 2021
In the wake of Emmanuel Faber's departure from Danone, Andy Coyne weighs up what might be the priorities for those set to take the helm of the French food and beverage giant.
---
Uncertainty persists as Danone's changes see Faber remain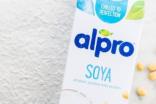 3 Mar 2021
Danone has bowed to investor pressure on its CEO Emmanuel Faber but markets have reacted unfavourably to his appointment as non-executive chair. Simon Harvey reports.
---
"I don't think anyone's debating now the meat-free category is going to be very, very large" - the exit interview with Quorn Foods' Kevin Brennan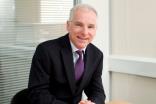 5 Feb 2020
Stepping down after a near-decade at the helm of Quorn Foods, Kevin Brennan reflects on the growth of the UK meat-free firm and what it needs to do to continue to prosper.
---
Orkla's new CEO has foot on right pedal but still early days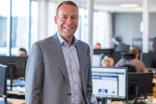 24 Oct 2019
Jaan Ivar Semlitsch joined an under-pressure Orkla as CEO this summer and initial signs are positive, although it is a little early to judge if gains will be sustained.
---
What faces Tesco's new CEO - and suppliers?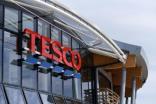 2 Oct 2019
Dave Lewis, the man at the top of the UK's largest supermarket chain Tesco, picked an opportune moment to step down as CEO. Simon Harvey looks at the new chief's challenges.
---
New guard at Premier Foods but same old battles to win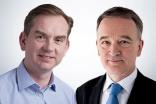 3 Sep 2019
Premier Foods removed some uncertainty last week after installing a new chairman and permanent CEO. Simon Harvey looks at the road ahead.
---
Will Orkla investors get what they want from incoming CEO?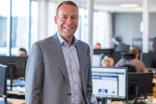 7 Jun 2019
With Orkla's organic growth just about ticking over, investors will be keen to see more concrete guidance from the incoming chief executive. Simon Harvey takes a look.
---
Is the tide already turning for Kraft Heinz before new chief Miguel Patricio sails in?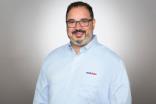 24 Apr 2019
With the surprise announcement of a new chief at US food major Kraft Heinz, Simon Harvey looks at what Miguel Patricio might bring to the table.
---
Hain Celestial new chief brings in alternative strategy as earnings disappoint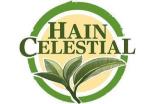 8 Feb 2019
Newly-installed Hain Celestial chief executive Mark Schiller has outlined his business strategy after reporting disappointing first-half results.
---
What could feature on to-do list of new Unilever CEO Alan Jope?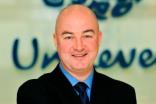 30 Nov 2018
Paul Polman's departure from Unilever will mark the exit of one of the food sector's most high-profile CEOs. But how could his successor Alan Jope shape the FMCG giant?
---
Cereal? Health? A company split? What might be next for PepsiCo under new CEO Ramon Laguarta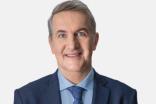 8 Aug 2018
Indra Nooyi is stepping down as PepsiCo CEO, to be replaced by another 20-year company veteran, group president Ramon Laguarta. What could lie ahead for the food and beverage giant? Dean Best reports.
---
What are the options for incoming 2 Sisters CEO Ronald Kers?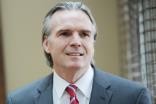 24 May 2018
After 25 years at the helm of 2 Sisters Food Group, one of the UK's largest food companies, multi-millionaire founder Ranjit Singh Boparan is stepping aside. Having recently faced a recent hygiene scandal, which dug holes in its finances, he has hired Ronald Kers as CEO. Simon Harvey looks at the challenges ahead for the former Müller executive.
---
Can new CEO Steven Oakland rebuild TreeHouse Foods?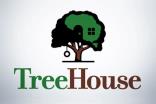 8 Mar 2018
TreeHouse Foods has hired industry veteran Steven Oakland to rescue what has become a sinking ship under the weight of its acquisition of the then ConAgra Foods' private-label arm in 2016. Simon Harvey looks at the job in hand for the former J.M. Smucker chief executive, who inherits a transformation programme still in its infancy and losses of more than US$200m.
---
Kellogg - new CEO, same old problems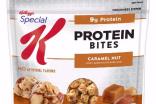 5 Oct 2017
Kellogg this week welcomed a new CEO. Former Anheuser-Busch InBev, Coca-Cola and The Nature's Bounty Co. executive Steve Cahillane took the hot seat at the US cereal and snacks giant on Monday (2 October). The 52-year-old replaces Kellogg veteran John Bryant, who oversaw a challenging period for the business but made progress in some areas. Dean Best reports.
---
What lies ahead for FrieslandCampina's new CEO?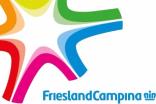 30 Sep 2017
FrieslandCampina, the world's fifth-largest dairy business, has announced the departure of CEO Roelof Joosten, with CFO Hein Schumacher to take the helm of the Dutch cooperative in the new year. Simon Harvey looks at what could be at the top of Schumacher's to-do list.
---