Consuming issues: Tacon's role broader than she thinks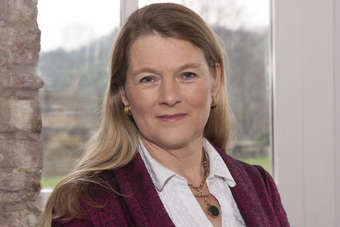 Tacon's role could help assist in quest for more sustainable food supply
Representatives from UK food manufacturing, retailing and government came to Westminster in considerable numbers on Monday (3 February) to hear the new Groceries Code Adjudicator examine her future work and other issues of integrity, safety and consumer confidence in the food supply chain.
Christine Tacon - a chartered engineer, who after stints with Mars, Anchor and Vodafone, headed up the Cooperative Group's farming business for 11 years - took the opportunity to explain in an engaging and amiable manner her new role.
In spite of the affable public face Tacon was striving to project, she has a very serious job to do, in ensuring compliance with the Groceries Supply Code of Practice (GSCOP), created in 2010 in response to concern over the unequal power relationship between the UK's major supermarkets - it covers the ten largest grocery chains in the country with turnover in excess of GBP1bn - and their suppliers.
Her role, according to the GCA website is to "oversee the relationship between supermarkets and their suppliers", ensures large supermarkets "treat their direct suppliers lawfully and fairly", investigate complaints and arbitrate in disputes.
If Tacon can be termed a watchdog, she is certainly not of the snarling, junkyard variety. Nevertheless, the Groceries Code Adjudicator (GCA) does have teeth, in the form of considerable powers of investigation and the possibility to impose fines of up to 1% of turnover.
Complaints under GSCOP have been rarer than hen's teeth since 2010 even though in that time suppliers could have gone to the Office of Fair Trading (OFT) for arbitration. Whatever retailers may say about the beautiful relationships they enjoy with their suppliers, nobody has any doubt that comes down to the fear factor on the part of suppliers.
The GCA now takes over that arbitration role from the OFT but also has powers of investigation. "And that's where critically I can take complaints and protect the anonymity of the complainant if they ask me to do so," Tacon told her audience on Monday.
Tacon also stressed she can take complaints from anywhere, for example from a farmer supplying a direct supplier of a supermarket, and "most importantly" from trade associations. With a duty to protect anonymity, she said it would always be difficult to investigate one complaint from one source but a number of similar complaints put forward by a trade association would give her greater scope to act. It is expected the GCA will conduct between two and four investigations a year.
Tacon was also frank and open about what she and GSCOP are not intended to do. Her work, she explained, relates to what are defined in the EU as unfair trading practices. "So when people in the NFU say I'm going to sort out the price of milk...Oh, no I'm not," she quipped.
"It has nothing to do with horsemeat," she also said of her role. But this is where Tacon, while technically correct, could not in reality be more wrong.
Policing GSCOP may be her stock in trade, but her role has broader implications. The creation of the GCA stems from the acceptance of a broader interpretation of how the unequal power relationship between retailer and supplier might act against the public interest. Previous attempts to introduce some kind of oversight of how supermarkets work with the suppliers failed at least in part because it was argued that with low food prices and great choice, the public was well served by the status quo.
The supporters of GSCOP and the GCA prevailed not only by winning arguments about the unfair pressure supermarkets may have been placing on suppliers, forcing them to take an undue proportion of risk and cost, but also because of concerns a weakened supply base undermines the overall sustainability of the food supply. Moreover, with concerns about food security and food waste coming to the fore, the way the dynamics of the supplier-supermarket relationship directly lead to the shameful waste of perfectly good food is rapidly becoming politically unacceptable.
Tacon may not be asked to do anything directly about tonnes of parsnips going to waste in East Anglia because they do not meet supermarkets' cosmetic standards - let alone what happens in Africa as a result of supermarket buying practices - but the legislation that created her role became a reality because many people are.
In that context, the other issues the seminar was discussing are intrinsically linked to her work. If Tacon's role has "nothing to do with horsemeat" why was Professor Chris Elliott, the man charged by the UK government to investigate the horsemeat scandal, sitting in the audience listening to what she had to say?
Prof. Elliott had already made a substantial contribution to the seminar, outlining the failures, which had led to last year's scandal. He has direct recommendations about how to police food crime but he also has much to say about the sustainability of supermarket supply chains as they have evolved.
In the Q&A which followed Prof. Elliott's presentation, Jim McLaren, chairman of Quality Meat Scotland, and Dan Crossley, executive director of the Food Ethics Council, placed the issue in the context of consumer expectations of cheap food. The health of a food supply system or a market can no longer be judged simply by whether food is cheap for consumers, Crossley suggested.
Viewing the notion of cost more broadly, Crossley said the food system as it has evolved is "operating beyond the means of the planet", with "huge costs" being absorbed both in environmental and social terms.
It is true - and Tacon clearly is not going to let us forget this - that the GCA has specific and limited scope relating to ensuring fair trading practices. However, behind the creation of her statutory function lies a whole raft of concerns about the sustainability of the food supply.
In fostering a more equitable relationship between suppliers and retailers, could GSCOP and the GCA assist in the quest for a more sustainable food supply chain? Tacon certainly places emphasis on conflict resolution rather than transgression and retribution, and the representative from the retail trade on the panel, Michael Fletcher, recently appointed trading director at The Co-operative Group, was also keen to characterise GSCOP as underpinning a mutually beneficial relationship between supplier and retailer. We have heard that rhetoric before though.
Nevertheless, if for example the prospect of scrutiny by the GCA leads to better forecasting by supermarkets and some adjustment in their cosmetic requirements for produce, this could in theory have a direct and positive impact on food waste.
Certainly, the progress of GSCOP and the GCA are being carefully watched by other countries facing similar problems. Tacon noted interest from Australia and from other European countries including Ireland and Portugal. So in that way too, her work has a wider significance than might at first be apparent. Whether by interested UK stakeholders or by policymakers and companies in other countries, Tacon can be certain her progress will be keenly watched.
Sectors: Baby food, Bakery, Canned food, Cereal, Chilled foods, Condiments, dressings, sauces & spreads, Confectionery, Dairy, Dried foods, Frozen, Ice Cream, Meat, poultry & eggs, Organic, Private label, Seafood and seafood alternatives, Snacks
COLUMN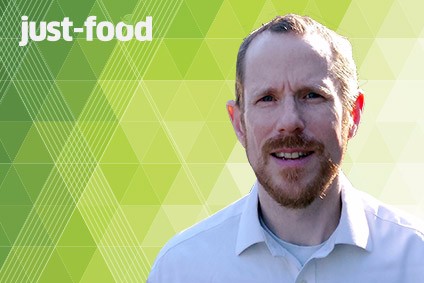 Oops! This article is copy protected.
Why can't I copy the text on this page?
The ability to copy articles is specially reserved for people who are part of a group membership.
How do I become a group member?
To find out how you and your team can copy and share articles and save money as part of a group membership call Sean Clinton on
+44 (0)1527 573 736 or complete this form..