Addo Food Group
Food industry company news
Latest Articles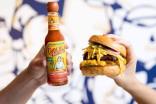 2020 – The year in food industry M&A
22 Dec 2020
Andy Coyne looks at significant transactions and emerging themes in merger, acquisition and investment activity in the global food sector during a year like no other.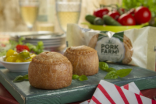 What's PAI Partners' game plan in buying two UK food groups at once?
12 Nov 2020
Andy Coyne takes a closer look at PAI Partners' acquisition of UK chilled food businesses Winterbotham Darby and Addo Food Group and asks sector experts to interpret the move.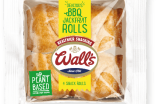 UK manufacturers Addo Food Group, Winterbotham Darby sold to PAI Partners in chilled-food one-two
9 Nov 2020
The owners of two UK-based chilled food group have sold the companies to private-equity firm PAI Partners.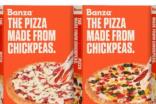 New products – Impossible Foods developing milk alternative; Chobani takes oat drink blend to Australia; Banza moves into frozen pizza; Laird Superfood enters snacks category
23 Oct 2020
The week's stand-out product moves include dairy-free alternatives from Impossible Foods and Chobani, and meat-free pork pies from Addo Food.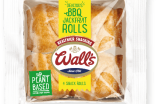 Addo Food Group to add scores of jobs at UK plant
8 Jun 2020
UK savoury snacks maker Addo Food Group is to adjust the size of the workforce at one of its plants following a change in demand linked to Covid-19.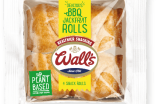 New products - Addo adds vegan options to Wall's pastries; Beyond Meat launches plant-based sausage in UK; Ginsters, Quorn combine in plant-based pasty; Moma Foods enters new arena
20 Sep 2019
This week's batch of new products includes an alt-meat version of jerky from US food giant Kellogg and Jack Link's moving its Peperami meat-snack brand into a new area.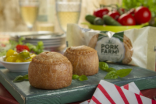 Jobs at risk as UK food group Addo plans site closure
17 Jul 2019
Addo, the UK savoury snacks maker behind the brands Pork Farms, Wall's and Bowyers, is planning to close a production facility.
Addo Food Group promotes Deborah Bolton to head up savoury snacks maker
18 Feb 2019
UK-based savoury snacks manufacturer Addo Food Group has named a new chief executive to replace Chris Peters.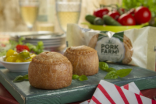 Addo Food Group sold to private-equity firm LDC and Fullbrook Thorpe Investments
20 Apr 2017
UK convenience food maker Addo Food Group has been sold to private-equity firm LDC and investment fund Fullbrook Thorpe Investments.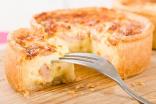 Addo Food Group proposes job cuts at UK bakery
1 Mar 2017
Addo Food Group has confirmed it is proposing to cut jobs at its Riverside Bakery site in Nottingham in the UK.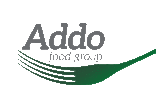 Pork Farms changes name to Addo Food Group
23 Sep 2015
Pork Farms Group, the UK pastry products business, has changed its name to Addo Food Group in the wake of its acquisition of assets from Kerry Group.