Alfred Ritter
Food industry company news
Latest Articles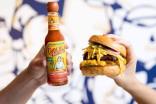 2020 – The year in food industry M&A
22 Dec 2020
Andy Coyne looks at significant transactions and emerging themes in merger, acquisition and investment activity in the global food sector during a year like no other.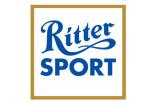 Germany's Ritter to acquire Mars assets in Austria
27 May 2020
Germany-based chocolate maker Alfred Ritter is to buy Austrian assets from a US confectionery giant, it has announced.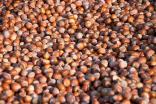 Alfred Ritter drawing up plans for hazelnut cultivation
24 Nov 2017
Alfred Ritter is looking at plans to cultivate its own hazelnuts, the second-largest commodity for the Germany-based chocolate maker.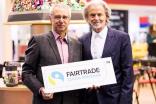 Halloren, Lambertz and Ritter become Fairtrade cocoa partners
1 Feb 2017
Germany-based chocolate makers Halloren, Lambertz and Alfred Ritter have become partners of the Fairtrade initiative aimed at sourcing supplies of cocoa sustainably.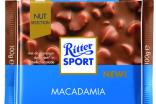 Lutti to distribute Ritter Sport chocolate in France
22 Nov 2016
Lutti, the French arm of Katjes International, is to distribute German confectioner Alfred Ritter's square Ritter Sport tablets of chocolate in France, with the aim of "developing the product exponentially".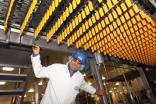 The year in review - the top food industry interviews of 2015
16 Dec 2015
2015 was another year of insightful interviews with a wide range of senior executives in the international food sector. Here we present the most-read interviews on just-food this year. Click on the headlines for more.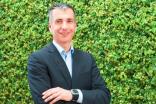 How Alfred Ritter is advancing sustainable sourcing - the just-food interview, part two
1 Dec 2015
Alfred Ritter, the German chocolate maker, is grappling with rising costs for some of its core commodities at a time when pricing in its largest markets is coming under pressure. While the family-owned company does not provide details on its profitability, the implications for the group's margins are obvious. Ritter is looking at ways it can make its supply chain more "independent" to counterbalance the input challenges in the longer term while balancing the immediate need to retain margin. Chairman Andreas Ronken reveals more.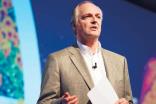 Food industry quotes of the week - Boulder Brands sale, Unilever on carbon
27 Nov 2015
Ahead of the climate talks in Paris, Unilever announced plans to be carbon positive from its operations by 2030. Elsewhere, there was more consolidation in the US food sector, with Pinnacle Foods moving for Boulder Brands. Tyson Foods, Post Holdings and Greencore all had annual results out in the week. Maple Leaf Foods outlined plans to "streamline" its business, which is set to lead to the loss of 400 staff. Here is the week in quotes.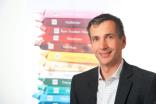 Ritter chairman Andreas Ronken on growing in challenging environment - the just-food interview
24 Nov 2015
German chocolate maker Alfred Ritter is a family-owned company that produces the iconic Ritter Sport square chocolate tablets. The Waldenbuch-based group hopes to the product's unique appearance and the quality of its chocolate to drive growth in Europe and the US. Katy Askew speaks to chairman Andreas Ronken about Ritter's aspirations.