Arcor
Food industry company news
Latest Articles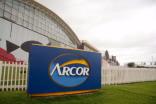 Argentina's Arcor forms candy joint venture in Angola with Switzerland's Webcor
2 Jul 2018
Argentine confectionery giant Arcor is forming a US$45m joint venture with Switzerland-based Webcor Group to manufacture candy and cookies in the African country of Angola.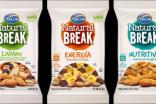 Confectionery maker Arcor said to be open to strategic partnership
9 Nov 2017
Argentinian confectionery group Arcor is said to be open to entering a strategic partnership to expand beyond Latin America.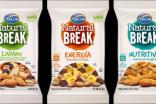 Arcor enters Argentina nuts and seeds sector with Natural Break
7 Sep 2016
Argentinian confectionery and bakery group Arcor has entered the nuts and seeds sector with the launch of Arcor Natural Break.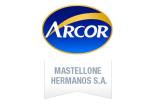 Arcor takes 25% stake in dairy firm Mastellone Hermanos
7 Dec 2015
Argentinian confectionery and bakery group Arcor is to take a 25% stake in local dairy firm Mastellone Hermanos.

On the money: Integration focus for Barry Callebaut
8 Apr 2013
Barry Callebaut plans to focus more on integrating recent acquisitions and supply deals this year than buying businesses or striking more supply deals, the chocolate group's CEO has told just-food.
Editor's choice: the highlights on just-food last week
29 Oct 2012
A busy but fruitful week for just-food was dominated by the SIAL trade expo in Paris, where thousands of international manufacturers gathered to showcase products and discuss the challenges and opportunities facing them. Elsewhere, the UK unveiled plans to introduce a hybrid nutrition labelling system, Premier Foods plc pledged to "unlock value" from its bread division and French retailers Carrefour and Casino found their international operations in the spotlight.

BRICs and beyond: Ferrero investment shines light on Mexican confectionery market
5 Apr 2012
Confectionery giant Ferrero last month announced plans to invest US$190m in the construction of a production facility in Mexico.
Category crunch: Brazil's biscuit makers jostle as growth eases
5 Dec 2011
Biscuit sales in Brazil jumped by almost 40% between 2005 and 2010 but, in a fragmented market, competition has proven tough and there are signs that growth - while still healthy - is slowing. In just-food's latest Category crunch article, we look at how the industry's largest players are reacting.