Bahlsen
Food industry company news
Latest Articles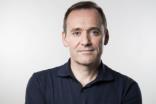 Bahlsen names former Cadbury man Phil Rumbol as first non-family CEO  
12 Mar 2020
Bahlsen, the family-run biscuit maker in Germany, has announced a new chief executive, the first time an outsider has been appointed to the role.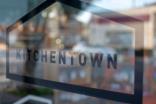 Bahlsen backs food accelerator operator KitchenTown's Berlin venture
17 Jul 2019
German cookie and biscuit maker Bahlsen has joined forces with US food start-up accelerator operator KitchenTown to launch a venture in Berlin.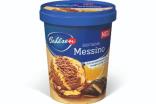 New products - France's Bel launches The Laughing Cow organic cheese; Kettle Chips introduces new range paired with fruit and veg; Danone's baby food brand Cow and Gate launches First Spoons; Nestle's meatless burger from Garden Gourmet
5 Apr 2019
This week's batch of new products includes a meatless burger from Nestlé's Garden Gourmet brand and an organic cheese from France's Bel under The Laughing Cow brand.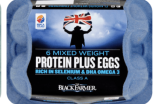 The Black Farmer protein-enhanced eggs; Valio ice cream range; Candy Kittens' vegan-friendly sweets; Fuel10K enters new categories
26 Jan 2018
just-food publishes the most notable product development from the international food sector, presented in bitesize format to give you a flavour of the innovation from your peers and competitors announced this week.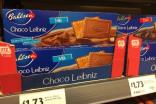 Bahlsen unifies production amid "dual standards" row
27 Jul 2017
German cookie and biscuit maker Bahlsen has moved to unify its production standards in Europe.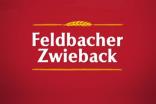 Bahlsen offloads Austrian rusk brand Feldbacher Zwieback to local firm Brandt
28 Mar 2017
German snacks group Bahlsen has sold Austrian rusk brand Feldbacher Zwieback to local firm Brandt Zwieback-Schokoladen.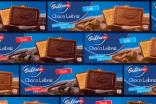 Bahlsen grows sales in 2016, adds to management board
27 Mar 2017
Bahlsen, the Germany-based snacks maker, has reported an increase in sales in 2016 and added two more executives to its management board.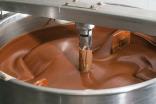 German court increases fines in confectionery cartel case
1 Feb 2017
A court in Germany has upheld fines imposed on four confectionery manufacturers and a trade association for colluding to fix prices – and increased the overall total to around EUR20m (US$21.5m).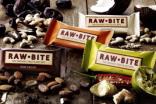 Bahlsen invests in Danish organic snack bar maker Rawbite
20 Dec 2016
Germany-based biscuit and snack maker Bahlsen has acquired a majority stake in Rawbite, the Danish organic brand and producer of organic fruit and nut bars.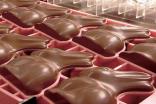 DKSH buys majority stake in Chinese e-commerce firm ESweets
6 Sep 2016
DKSH, the Asian sales and marketing agency, has snapped up a majority stake in Chinese e-commerce distributor Shanghai Sweets International.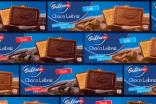 Bahlsen announces management board change
20 Jun 2016
Bahlsen has named Scott Brankin, the head of the German biscuit maker's operations in central and eastern Europe, to the three-person management board that oversees the business.