Baronie Group
Food industry company news
Latest Articles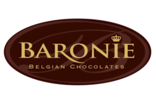 BELGIUM: Chocolate group Baronie acquires Duc d'O
15 Sep 2014
Netherlands-based chocolate maker Baronie Group has inked a deal to acquire Belgium-based chocolatier Duc d'O.

FRANCE: Barry Callebaut sells Dijon unit
21 Sep 2012
Barry Callebaut has announced that it plans to sell its factory and the related business in Dijon to its management team, led by Philippe de Jarcy.

EUROPE: Barry Callebaut invests in European operations
5 Sep 2011
Barry Callebaut, the business-to-business chocolate maker, is investing CHF25m (US$31m) in its European production facilities.
Editor's choice: the highlights on just-food this week
15 Jul 2011
Premier Foods' appointment of Kraft's Mike Clarke as its new CEO this week was a surprise move but one welcomed by the market. Investors in Brasil Foods were also cheered by the news that the 2009 merger that created the company was cleared by Brazil's competition watchdog. However, a plan to combine Brazil's largest retailer, CBD, with Carrefour's local operations was halted amid continued opposition from Casino, which prompted the country's national development bank to pull planned funding for the deal. Click on the headlines for more.

SWITZ: Barry Callebaut sells Europe consumer unit to Baronie
11 Jul 2011
Barry Callebaut, the business-to-business chocolate maker, has sold its European consumer unit Stollwerck to privately-owned Dutch firm Baronie Group.