Bi-Lo
Food industry company news
Latest Articles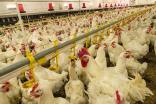 Tyson Foods, Perdue Farms face second US lawsuit
19 Jan 2018
Tyson Foods, Koch Foods and Perdue Farms have been hit with another lawsuit alleging the US poultry processors engaged in price-fixing.

US: FTC backs Bi-Lo's Delhaize deal - with conditions
26 Feb 2014
Bi-Lo Holdings has secured regulatory approval for its acquisition of three US chains from Delhaize Group - but the clearance came with conditions.

US: Southeastern Grocers sees YTD gains
3 Dec 2013
Southeastern Grocers, the parent company of US chains Bi-Lo and Winn-Dixie, registered an increase in sales and earnings during the first nine months of the year.

US: Publix Q3 earnings slide, stock increases
4 Nov 2013
US retailer Publix booked a slight drop in earnings in the third quarter but saw its stock and sales increase.

US: Bi-Lo, Winn-Dixie chains to list as Southeastern Grocers
27 Sep 2013
The owner of US retail chains Bi-Lo and Winn-Dixie plans to list the business as Southeastern Grocers.

US: Publix to acquire seven Bi-Lo stores
16 Sep 2013
US retailer Publix plans to purchase seven stores from local peer Bi-Lo Holdings for an undisclosed sum.

US: Bi-Lo, Harris Teeter strike deal for Piggly Wiggly stores
13 Sep 2013
US regional supermarket operators Bi-Lo and Harris Teeter have both struck deals to buy a network of Piggly Wiggly stores.