Bon Bon Buddies
Food industry company news
Latest Articles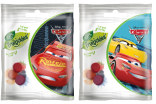 Bon Bon Buddies develops "healthier" Disney confectionery line
29 Jan 2017
Bon Bon Buddies is launching Fruitickles, its latest product developed under its tie-up with Disney and one which the UK-based confectioner believes will set the entertainment giant apart from rivals in the licenced confectionery market.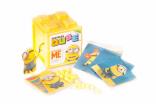 Bon Bon Buddies appoints executive team to "direct future growth"
25 Apr 2016
UK confectioner Bon Bon Buddies has announced the appointment of an executive team.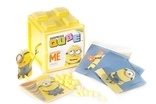 Bon Bon Buddies launches Surprize Qubes
2 Feb 2015
UK confectioner Bon Bon Buddies has expanded its Surprize range with the launch of Surprize Qubes, individual building blocks containing strawberry-flavoured chewy candy, character stickers and push-out character standees.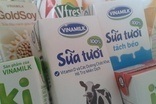 Quote, unquote: just-food's week in words
19 May 2014
This week we returned from Vietnam after exploring the country's dairy sector. Russia hit the headlines once again as its EU pork ban weighed heavy on Danish Crown's list of woes, and its ongoing battle with Ukrainian confectioner over seized assets continued. Win-wise, Wilmar celebrated after a revised takeover bid for Goodman Fielder was accepted and elsewhere Bon-Bon Buddies secured a UK distribution deal with Italian confectioner Zaini. Here is the week in quotes.
UK/ITALY: Bon Bon Buddies eyes multiples after Zaini deal
13 May 2014
Bon Bon Buddies has secured a deal to distribute the products of Italian confectioner Zaini in the UK and believes it can win supermarket listings.