Califia Farms
Food industry company news
Latest Articles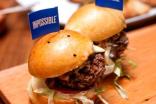 Investment in alt-protein food firms "reached record level in 2020"
18 Mar 2021
New research has revealed the total amount that was invested in alternative-protein businesses globally in 2020.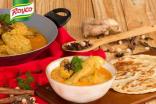 New products – Unilever's fortification move on Royco; Califia's plant-based Oat Drink hits UK; Bimbo's organic bread for kids; Gosh enters snacking
6 Nov 2020
This week's new product launches that caught the eye include an organic bread for kids introduced in the US by Grupo Bimbo and a new vegan-friendly snacks range from the UK's Gosh.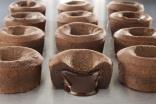 Covid-19 food industry updates – Friday 18 September (free to read)
18 Sep 2020
just-food is providing daily updates on how the Covid-19 pandemic is affecting the world's packaged food sector.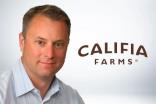 Ex-Quest Nutrition CEO Dave Ritterbush named Califia Farms chief
3 Sep 2020
Greg Steltenpohl, the founder and CEO of dairy-free business Califia Farms in California, plans to retire, with a new man named to replace him.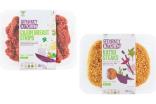 New products - Maple Leaf Foods' meatless nuggets; Edita debuts Oniro biscuit brand; Nestle launches Life Cuisine in US; Kellogg's Jumbo Snax cereal
21 May 2020
Among the new products that caught the eye in recent days are meatless nuggets from Maple Leaf Foods and Nestlé's launch of the Life Cuisine brand in the US.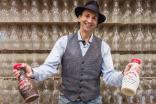 "This could be the tipping point for the plant-based industry" - Califia Farms CEO Greg Steltenpohl on the Covid-19 implications
20 Mar 2020
Califia Farms chief executive Greg Steltenpohl speaks to just-food on the implications of the coronavirus outbreak on the US-based dairy-free business.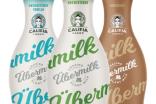 Fad or fixture? - US oat-based dairy deep dive, part two
22 Jan 2020
In part two of our look at the oat-based dairy alternatives market in the US, Andy Coyne asks looks at what could lie ahead for the category.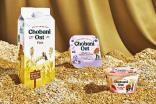 Milking demand for alternatives - US oat-based dairy deep dive, part one
21 Jan 2020
In the first of a two-part feature, Andy Coyne charts the emergence of the market for oat-based dairy alternatives in the US.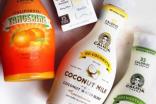 US plant-based dairy firm Califia Farms set to expand after bumper funding round
15 Jan 2020
Califia Farms, the California-based business best known for its alternative milk products, has been backed in a funding round involving a diverse group of investors.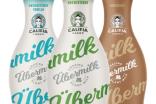 New products - Califia Farms launches Ubermilk oat drinks; Kashi expands Kashi by Kids line; The Jackfruit Company unveils Complete Jackfruit Meals; Cereal "straight from the box"
22 Feb 2019
This week's batch of new products includes Nestlé launching its KitKat Senses in a bar format and organic yogurts from Arla Foods.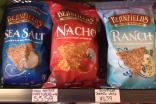 Ex-PepsiCo, Califia exec Ventura named Beanfields Snacks CEO
25 Jul 2018
Beanfields Snacks has a new CEO, with former PepsiCo and Califia Farms executive Arnulfo Ventura taking the helm at the US tortilla chip maker.