Charoen Pokphand Group
Food industry company news
Latest Articles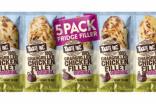 CP Foods' parent company boss says CEO post could go to an outsider
13 Jun 2019
Dhanin Chearavanont, chairman of Thailand's CP Foods' parent company Charoen Pokphand Group, has spoken about the future of the CEO position at the business.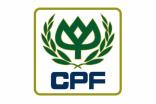 Charoen Pokphand Foods commits to sustainability targets
11 Jan 2019
Thai conglomerate Charoen Pokphand Foods joins a raft of global companies laying down a commitment to make packaging recyclable.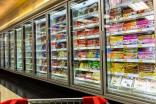 CP-owned Bellisio Foods acquires fellow US business Frozen Specialities
4 Dec 2018
US-based Bellisio Foods, owned by Thai frozen food giant Charoen Pokphand Group (CP), has announced it has acquired a local frozen food business.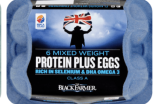 The Black Farmer protein-enhanced eggs; Valio ice cream range; Candy Kittens' vegan-friendly sweets; Fuel10K enters new categories
26 Jan 2018
just-food publishes the most notable product development from the international food sector, presented in bitesize format to give you a flavour of the innovation from your peers and competitors announced this week.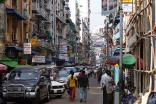 What potential does Myanmar offer food exporters?
6 Jun 2016
With tourism supporting growing demand for branded foods in Myanmar, the growing market offers international food makers a growth opportunity. However, the country - which has infrastructure and regulatory challenges - can also be difficult to navigate. just-food spoke to industry experts on the ground to find out more.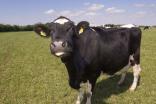 CP Group invests in Russian dairy production 
23 May 2016
Thai conglomerate Charoen Pokphand Group, together with a consortium of investors including China's Banner Infant Dairy Products, will invest US$1bn to establish "Russia's largest" integrated dairy complex in the Ryazan region south east of Moscow.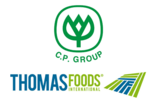 Chareon Pokphand, Thomas Foods plan Australia plant
26 Aug 2015
Thailand-based food giant Charoen Pokphand Group and Australian meat company Thomas Foods International are planning into an "advanced food processing centre" in South Australia.

HONG KONG: "Four bidders" remain in ParknShop race
9 Sep 2013
Four bidders reportedly remain in the race to acquire Hong Kong retailer ParknShop - with regional retailers and private-equity firms said to be out of the running.

HONG KONG: Charoen Pokphand "in running for ParknShop"
2 Sep 2013
Thailand's Charoen Pokphand Group, the owner of Thai retailer CP All, has reportedly submitted a first-round bid for Hong Kong based supermarket ParknShop.

UK: CP Foods targets snacking market
7 May 2013
UK food firm CP Foods is hoping to tap into the growing snacks market with the launch of a range of hot snacking products.

THAILAND/CHINA: Charoen Pokphand to acquire Chia Tai Food Enterprise
7 Jan 2013
Thai food manufacturer Charoen Pokphand Foods (CPF) is to acquire China meat and ready-to-eat foods producer Chia Tai Food Enterprise in a deal worth THB483m (US$15.8m).