Coldiretti
Food industry company news
Latest Articles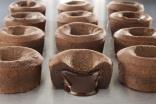 Covid-19 food industry updates – Friday 18 September (free to read)
18 Sep 2020
just-food is providing daily updates on how the Covid-19 pandemic is affecting the world's packaged food sector.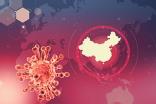 Coronavirus - Italian food producers working flat out to ensure retail supplies but longer-term risks remain
13 Mar 2020
Supermarkets in Italy will stay open through the coronavirus crisis as manufacturers work to ensure supplies, a government official has said.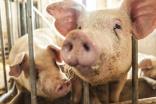 Coronavirus - Italy's farmers union warns of disruption
26 Feb 2020
Italy's food sector is at risk of major disruption from the outbreak of coronavirus in the north of the country, national farmers' association Coldiretti has warned.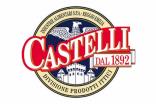 Lactalis linked to Nuova Castelli acquisition
23 May 2019
French dairy giant Lactalis has been linked in media reports with a deal to take over an Italian cheese maker.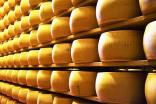 Italian farmers' union Coldiretti issues stark Brexit warning
28 Jan 2019
Coldiretti, the union representing Italian farmers, has spoken out about the impact a no-deal Brexit would have on Italy's agri-food exports.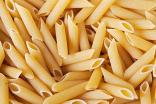 Italy pushes ahead with durum wheat origin plans
12 May 2017
Italy's ministry of agriculture, food and forestry has notified the European Commission of plans that would make origin labelling mandatory for all foods containing durum wheat, including dry pasta.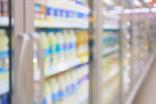 Italy to bring in origin labelling on dairy products
3 Jun 2016
The Italian government has signed a legislative decree making origin labels mandatory for milk and dairy products sold in Italy.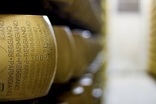 Italy warns of EUR200m hit from Russia ban
22 Oct 2014
The cost to Italy's food and agricultural sector of Russia's restrictions on EU imports could be EUR200m, Italian producers have warned.

BRICs and beyond: Egypt crisis sparks food supply jitters in Europe
4 Feb 2011
The Egyptian political crisis could hardly have happened at a worse time for the European food industry, struggling to contain the recent significant increases in commodity prices.
ITALY: Rome unveils Parmesan bailout
15 Dec 2008
The Italian government has announced that it will buy 100,000 Parmigiano Reggiano cheeses and 100,000 Grana Padano cheeses in an attempt to help producers who are struggling with rising costs and falling demand.
CHINA: Italy bemoans trade restrictions
21 Apr 2008
Italy is still suffering at the hands of Chinese import restrictions despite Beijing's decision to lift the ban on the sale of Italian mozzarella, the country's food industry has claimed.
ITALY: Olive oil farm raids in "fraud probe"
7 Mar 2008
Some 23 people were arrested in raids across Italy yesterday (6 March), and 85 farms and 23 oil processing plants seized, in an operation that exposed the scale of trade in fraudulent olive oil, local reports said.