Daiya Foods
Food industry company news
Latest Articles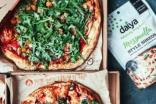 Canada's Daiya Foods announces Michael Watt as new CEO
24 Oct 2019
Daiya Foods, the Canadian plant-based food manufacturer owned by Japan's Otsuka Pharmaceuticals, has announced the appointment of a new CEO.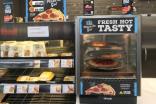 New products - Dr Oetker targets grab-and-go market with Chicago Town Pizza to Go; Alpen muesli targets "personalisation"; The Collective rolls out kefir Super Yoghurts for kids; Real Handful launches Bundlz
25 Jan 2019
This week's batch of new products includes US-based Flowers Foods launching Dave's Killer Bread English muffins and a new desserts range aimed at children from France's Andros.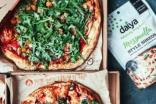 Daiya Foods CEO Terry Tierney to step down
19 Jun 2018
Daiya Foods, the Canadian plant-based food manufacturer owned by Japan's Otsuka Pharmaceuticals, has announced its CEO, Terry Tierney, is to retire.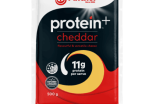 Fonterra brings back Anchor cheese to New Zealand shelves; Nestle uses "exciting" sugar R&D to launch Milkybar Wowsomes; Daiya Foods adds to range
29 Mar 2018
just-food publishes the most notable product development from the international food sector, presented in bitesize format to give you a flavour of the innovation from your peers and competitors announced this week.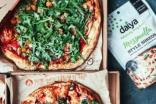 Otsuka's Daiya Foods expanding production capacity
8 Mar 2018
Daiya Foods is to increase its production capacity, with the Canadian plant-based food manufacturer looking to ride rising consumer interest in the sector.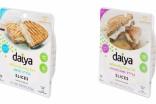 Canada's Daiya Foods to be bought by Japanese firm
28 Jul 2017
Canadian free-from group Daiya Foods is to be acquired by Japan's Otsuka Holdings for CAD405m (US$324.8m).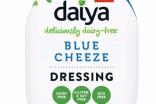 Growing distribution, NPD key for Daiya expansion - Expo West
14 Mar 2016
Growing distribution and broadening range have been key to the growth of free-from food group Daiya Foods, marketing coordinator Holly Janenko told just-food as she detailed the firm's latest product launches at the Natural Foods Expo West.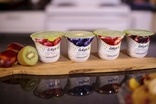 Daiya Foods launches Greek yoghurt alternative
16 Sep 2015
Canadian dairy-free firm Daiya Foods has launched a Greek yoghurt alternative.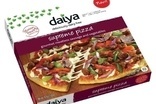 Daiya, Beyond Meat launch free-from pizza
16 Jun 2015
Dairy-free group Daiya Foods and meat-free company Beyond Meat have joined forces to launch a Daiya-branded pizza in the US that is free from dairy, meat, soy and gluten.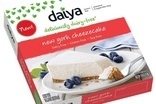 Daiya rolls out new free-from dessert range
23 Mar 2015
Canadian free-from group Daiya Foods is launching a line of dairy-free, gluten-free and soy-free cheesecake in its home market.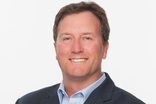 CANADA: Dairy-free firm Daiya Foods names Tierney CEO
30 Jun 2014
Canadian dairy-free group Daiya Foods has appointed director Terry Tierney as CEO to "propel the company to the next level of strategic growth".