Donegal Creameries
Food industry company news
Latest Articles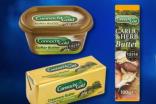 Aurivo chief executive Aaron Forde to step down
2 Jan 2020
The long-time chief executive of Irish dairy and sports nutrition company Aurivo is to step down from the role.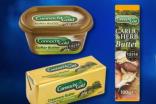 Irish dairy group Aurivo invests in milk-processing facility
20 Sep 2019
Aurivo, the Ireland-based dairy and sports nutrition company, has invested EUR6m (US$6.6m) in a milk-processing facility.
Quote, unquote: just-food's week in words
5 Sep 2011
Financial woes in Europe, takeover speculation, stern condemnations of lawsuits and Tesco quitting Japan - it was all happening this week on just-food. Here's a sample of quotes from the stories that mattered over the last five days.