Eat Just
Food industry company news
Latest Articles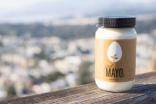 US regulators close probe into Just Mayo purchases
31 Mar 2017
US regulators have ended their investigations into Hampton Creek's purchases of its own Just Mayo products.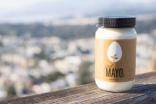 SEC 'looking into Hampton Creek's Just Mayo purchases'
22 Aug 2016
The US Securities and Exchange Commission is reportedly studying whether US firm Hampton Creek violated regulations by not revealing it was buying its own vegan mayonnaise Just Mayo from stores.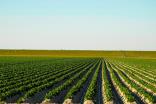 New Powerplant Ventures fund to invest in plant-based food start-ups
10 Aug 2016
The global food industry is ripe for a "transformation" that will be driven by investments in food start-ups that use plant-based products, according to a co-founder of the Los Angeles-based venture capital firm Powerplant Ventures.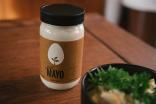 Hampton Creek CEO defiant over Just Mayo sales claims
8 Aug 2016
The CEO of Hampton Creek has hit back at claims the US eggless mayo maker used employees to support an undercover operation to buy hundreds of jars of flagship product Just Mayo while investors were sought to buy equity in the fledgling firm.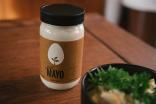 Just Mayo maker Hampton Creek 'seeks further funding for expansion'
26 May 2016
US eggless mayo maker Hampton Creek is reportedly looking to raise fresh capital to fund expansion plans.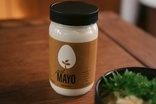 USDA investigates Egg Board over Hampton Creek scandal
27 Oct 2015
The U.S. Department of Agriculture is investigating the activities of the American Egg Board after emails came to light suggesting the board's chief executive was working to directly undermine egg-free spread producer Hampton Creek.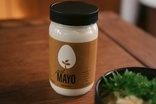 Mitsui pumps US$15m in Just Mayo owner Hampton Creek
7 Sep 2015
Japanese conglomerate Mitsui & Co. has invested in US egg-free spread maker Hampton Creek, the owner of controversial brand Just Mayo.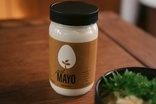 Just Mayo owner Hampton Creek eyes overseas expansion
19 Dec 2014
US firm Hampton Creek is looking to "accelerate" its expansion in Europe and Asia after raising US$90m in funding from investors.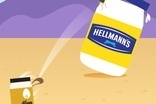 Unilever, Hampton Creek set for court over "false" mayo
10 Nov 2014
Unilever has filed a lawsuit against US firm Hampton Creek, alleging its Just Mayo product is a fraud and damaging to the mayonnaise sector.
2