Fleury Michon
Food industry company news
Latest Articles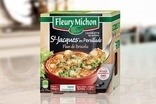 Fleury Michon sees mixed 2014 results
9 Apr 2015
French food group Fleury Michon booked mixed results for 2014, with operating earnings down but net income and sales increasing in the period.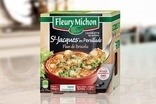 Fleury Michon enjoys Q4 recovery
3 Feb 2015
French food company Fleury Michon has booked an increase in annual sales thanks to a jump in sales in the fourth quarter.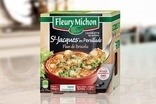 27 Oct 2014
French food group Fleury Michon saw sales dip 0.6% in the first nine months of the year.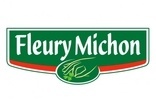 FRANCE: Fleury Michon lowers FY sales forecast
1 Aug 2014
French charcuterie and prepared meals manufacturer Fleury Michon has lowered its forecast for annual sales after it reported a fall in revenue for the first half of the year.
Focus: Clamour for health drives French chilled foods
4 Aug 2011
Chilled processed food was one of the best performers within the broader French packaged food market in both value and volume terms in 2010. Sales were underpinned by strong demand for natural products beneficial to health and wellbeing, combined with increased innovation and consumers eating in more regularly. Euromonitor International's Anastasia Alieva looks at how the channel grew over the last year.
FRANCE: Fleury Michon to build ham plant
14 Jun 2011
French charcuterie and ready meals specialist Fleury Michon has confirmed that construction is underway on a production plant in Cambrai, in northern France.
Editor's choice: the highlights on just-food this week
8 Apr 2011
Diamond Foods' move for global snacks brand Pringles was the stand-out story this week, with the US snack firm set to add to a burgeoning stable that already includes Kettle Foods. Elsewhere, Smithfield Foods announced plans to take a majority stake in Europe's largest packaged meats maker Campofrio, while Marks and Spencer struck an upbeat tone as it published its latest sales figures. Click on the headlines to find out more.
2