Foster Farms
Food industry company news
Latest Articles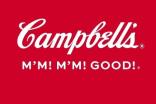 Covid-19 and the food industry in 2021 – daily updates, Wednesday 10 March (free to read)
10 Mar 2021
As we enter 2021, just-food continues to provide daily updates on how Covid-19 is still affecting the world's packaged food sector – and how executives see the market taking shape.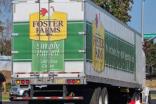 Foster Farms faces lawsuit from workers union over Covid-19 safety
6 Jan 2021
US poultry processor Foster Farms is facing a legal dispute over claims it failed to comply with Covid-19 safety guidelines.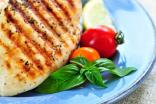 Tyson, Cargill, Hormel among suppliers to face turkey cartel claims
28 Oct 2020
A judge in the US has ruled a group of US turkey product suppliers must face claims they conspired to increase prices.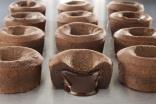 Covid-19 food industry updates – Friday 18 September (free to read)
18 Sep 2020
just-food is providing daily updates on how the Covid-19 pandemic is affecting the world's packaged food sector.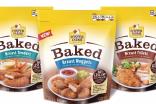 Foster Farms to close California facility after Covid deaths
1 Sep 2020
US poultry processor Foster Farms is to temporarily shut down a facility after a coronavirus outbreak infected 358 workers and killed eight.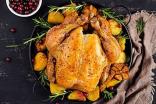 US turkey giants facing court action over price-fixing claims
6 Jan 2020
Some of the biggest names in the US meat industry are being sued by food distributors over claims they conspired to keep turkey prices artificially high.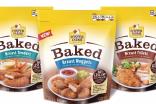 Foster Farms appoints Dan Huber as chief executive officer
14 Feb 2019
US poultry producer Foster Farms has named a long-standing company veteran as its new chief executive officer.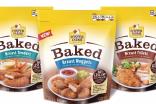 Tyson Foods 'holds talks to buy US poultry peer Foster Farms'
5 Feb 2019
Tyson Foods, the largest meat processor in the US, has held discussions on the possible takeover of a sizeable peer in its domestic market.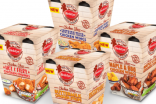 New products - Foster Farms launches convenience line; UK's Pukka Pies debuts on-the-go range; Nomad Foods extends Birds Eye range in the UK; PepsiCo set for dairy-alternatives push
26 Oct 2018
This week's product news includes PepsiCo preparing plans to launch into dairy-alternatives in the US and Atlantic Natural Foods set to take its plant-based Loma Linda range into the UK.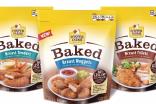 Foster Farms introduces baked half-fat chicken range
12 May 2017
Foster Farms claims to be the first US major poultry producer to introduce a full line of baked chicken products that are half the fat and contain 25% fewer calories of traditional products.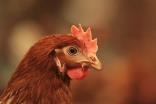 Tyson, Sanderson, Pilgrim's feature in US poultry lawsuit
20 Sep 2016
A number of the largest poultry processors in the US, including Tyson Foods, Sanderson Farms and Pilgrim's Pride, have been named in a lawsuit alleging companies fixed prices.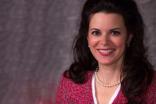 Foster Farms appoints ConAgra exec Laura Flanagan president and CEO
18 Aug 2016
US poultry group Foster Farms has appointed ConAgra Foods executive Laura Flanagan as its president and CEO.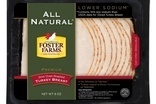 Foster Farms rolls out low-sodium sliced turkey line
29 Jul 2015
Foster Farms has announced its entry into the "premium lunchmeat category" in the US with the launch of a natural, lower-sodium sliced turkey product.