Graham's the Family Dairy
Food industry company news
Latest Articles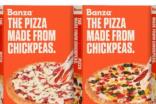 New products – Impossible Foods developing milk alternative; Chobani takes oat drink blend to Australia; Banza moves into frozen pizza; Laird Superfood enters snacks category
23 Oct 2020
The week's stand-out product moves include dairy-free alternatives from Impossible Foods and Chobani, and meat-free pork pies from Addo Food.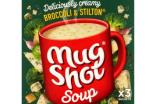 New products - Symington's takes Mug Shot into soups; Mars Milk Snacks chilled desserts roll out; Hershey's puts namesake bar with Reese's candy; HKScan launches Kariniemen poultry products
12 Oct 2018
This week's most eye-catching product news features sweet gyoza in the UK, a range of Sara Lee frozen desserts in Australia, a "super-hot" lifrom Seabrook Crisps, and meat-free meals from Pinnacle Foods' Gardein.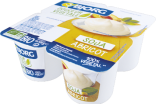 Wessanen plant-based desserts; Asda vegan products; Aldi vegan range in US; Kind protein bars
19 Jan 2018
just-food publishes the most notable product development from the international food sector, presented in bitesize format to give you a flavour of the innovation from your peers and competitors announced this week.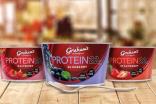 Graham's the Family Dairy wins Protein 22 supermarket listing in England
17 Oct 2017
Scotland-based Graham's the Family Dairy has secured listings in England for its quark-based Protein 22 product.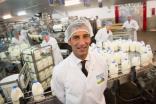 Graham's the Family Dairy invests in Scottish logistics site
18 Sep 2017
Graham's the Family Dairy has invested GBP1.5m (US$2m) in a new logistics facility in Kintore, Aberdeenshire, safeguarding 30 jobs in the region.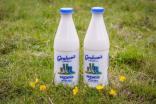 Graham's The Family Dairy launches organic whole milk
17 Aug 2016
Scotland's Graham's The Family Dairy has said its new organic whole milk comes with the bonus of "cream on top of healthy goodness".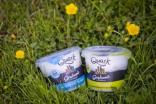 Graham's The Family Dairy launching quark in UK 
8 Jun 2016
Scotland's Graham's The Family Dairy is launching a quark cheese range throughout the UK this month.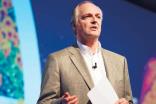 Food industry quotes of the week - Boulder Brands sale, Unilever on carbon
27 Nov 2015
Ahead of the climate talks in Paris, Unilever announced plans to be carbon positive from its operations by 2030. Elsewhere, there was more consolidation in the US food sector, with Pinnacle Foods moving for Boulder Brands. Tyson Foods, Post Holdings and Greencore all had annual results out in the week. Maple Leaf Foods outlined plans to "streamline" its business, which is set to lead to the loss of 400 staff. Here is the week in quotes.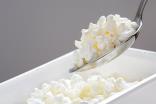 First Milk sells Glenfield Dairy to Graham's The Family Dairy
25 Nov 2015
First Milk has offloaded Glenfield Dairy to fellow UK group Graham's The Family Dairy for an undisclosed sum.