Groupe MOM
Food industry company news
Latest Articles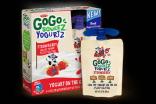 Bel takes majority stake in MOM Group
21 Oct 2016
Bel Group has finalised a deal that will see it acquire 65% of fellow French business MOM Brands from investment firm LBO France.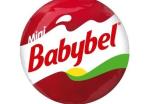 Bel sales flat despite declines in Europe, conflict zones
1 Aug 2016
Bel Group reported flat first-half sales this morning (1 August) as revenue in Europe declined and volume "slowed" in "territories weakened by geopolitical conflicts".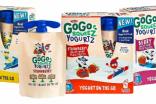 Bel eyes healthy snacks growth with MOM Group acquisition
1 Aug 2016
Bel Group, the cheese maker behind brands including Babybel and The Laughing Cow, is in exclusive talks to buy French fruit snacks and dessert business MOM Group from private-equity firm LBO France.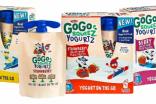 Materne launches GoGo squeeZ yoghurt 
10 Jun 2016
Materne North America, the US arm of France's Groupe MOM, has announced plans to move its apple sauce brand  GoGo squeeZ into the yoghurt category.