Inner Mongolia Yili Industrial Group Co.
Food industry company news
Latest Articles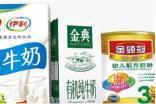 Yili books Q1 profit rise on increased sales
10 May 2017
Chinese dairy firm Inner Mongolia Yili Industrial Group Co. saw its first-quarter profits rise nearly 12% on the back of increased sales.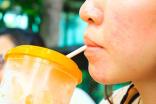 Yili plan to invest in Chinese dairy peer Shengmu founders
2 May 2017
A move by Chinese dairy giant Inner Mongolia Yili Industrial Group Co. to acquire a stake in local peer Shengmu Organic Milk has hit the buffers after the companies failed to secure regulatory approval for the deal.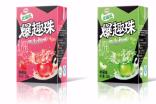 China's Yili acquires China Shengmu Organic Milk stake
24 Oct 2016
Chinese dairy firm Yili is issuing CNY9bn (US$1.33bn) of new shares to fund investments including the acquisition of a stake in the country's largest organic milk producer, China Shengmu Organic Milk.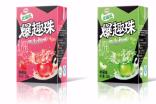 Yili Industrial Group launches yogurt drink filled with juice balls
31 Aug 2016
Chinese dairy giant Yili Industrial Group has launched a yogurt drink in its domestic market containing juice balls that burst in the mouth.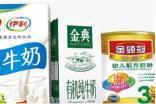 Yili gearing up for infant formula boost in China
5 Jul 2016
Chinese dairy processor Yili has said it is preparing for expanded sales of infant formula in the country driven by a rise in living standards coupled with a change to the country's policy of one child per family.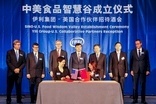 Yili teams up with Cornell University on cheese for China
29 Sep 2015
Yili, the Chinese dairy giant, is teaming up with Cornell University to develop a cheese product for its domestic market.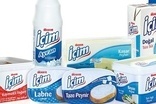 Lactalis surpasses Danone on dairy league table
29 Jul 2015
Lactalis has moved ahead of French rival Danone into second place in the list of the world's top ten dairy companies by sales, according to new data from Rabobank.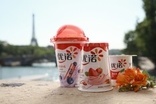 BRICs and beyond: Has Yoplait adopted the best expansion strategy in China?
12 Jun 2015
The move from General Mills and Sodiaal to expand Yoplait into China is a significant step for the yoghurt brand. The potential of the Chinese yoghurt market and its growth profile makes it a tempting prize for any yoghurt manufacturer. But, Katy Askew asks, have General Mills and Sodiaal taken the best route to expansion in the market?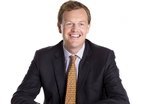 Food industry quotes of the week: Wessanen, Dean Foods, Mondelez
11 May 2015
This week, Kellogg reported its first-quarter results and, despite sales and profits being down, CEO John Bryant said the firm was on the right track. Elsewhere, Mondelez International took steps to bolster its e-commerce efforts, announcing a tie-up with technology firm ChannelSight. Dean Foods announced it was bringing its 31 milk brands under one label, a move we analysed to find out whether it could put the dairy maker back on the road to recovery after a string of loss-making quarters. Here is the week in quotes.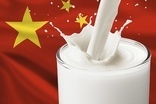 BRICs and beyond: Quality, innovation driving Chinese milk market
6 May 2015
Chinese dairy companies dominate the country's highly consolidated liquid milk sector. A focus on quality and innovation is driving growing sales in the market as milk continues to emerge from the long shadow of the 2008 melamine scandal. But international firms – and most significantly imported milk – do have a role to play in shaping the future of China's milk market. Jens Kastner reports.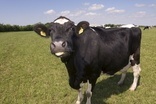 Comment: How the dairy sector should leverage functional nutrition
30 Apr 2015
Consumer awareness of nutrition is on the rise and globally. While salt and sugar reduction have grabbed the headlines, with campaign groups insisting the industry should do more on reformulation and reduction, consumers have increasingly come to expect manufacturers to offer products that deliver positive functional benefits. Katy Askew suggests the dairy sector could be poised to benefit.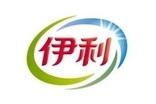 Yili targets growth as 2014 profit surges
29 Apr 2015
Chinese dairy processor Yili booked a 71.2% leap in net profit for 2014, which rose to CNY4.17bn (US$672.6m).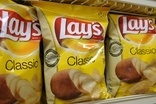 PepsiCo's Lay's heads "billionaire food brands" list
12 Dec 2014
PepsiCo's Lay's snacks brand heads a list of the world's "billionaire food brands" compiled by industry analysts Euromonitor.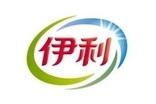 Yili pumps CNY2bn more into NZ facility
21 Nov 2014
Chinese dairy company Inner Mongolia Yili Industrial Group Co. has made a second investment into the dairy production base in New Zealand it acquired at the end of 2012.
2