Jack Link's
Food industry company news
Latest Articles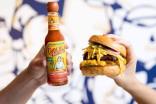 2020 – The year in food industry M&A
22 Dec 2020
Andy Coyne looks at significant transactions and emerging themes in merger, acquisition and investment activity in the global food sector during a year like no other.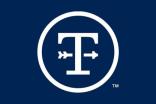 Tyson Foods sells Golden Island Jerky business to Jack Link's
8 Jan 2020
Meat giant Tyson Foods has sold its Golden Island Jerky business, resulting in the closure of a factory and the loss of jobs.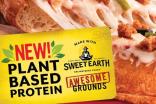 New products - Nestle debuts plant-based DiGiorno, Stouffer's duo; Kellogg to-go granola bowls, All-Bran Prebiotic; Soylent marks UK grocery bow; General Mills dairy-free Oui
6 Dec 2019
The new products we picked out this week include plant-based pizza and lasagne from Nestlé, dairy-free yogurts from General Mills, and Soylents UK grocery entry.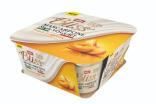 New products - Dairy giant Muller launches Mascarpone Style Yogurt in UK; Agrial exports Florette to Canada; Oatly debuts non-dairy ice cream in UK
16 Oct 2019
This week's batch of new products includes offerings from Sweden-based, dairy-alternatives business Oatly and US meat-snacks supplier Jack Link's.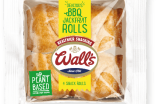 New products - Addo adds vegan options to Wall's pastries; Beyond Meat launches plant-based sausage in UK; Ginsters, Quorn combine in plant-based pasty; Moma Foods enters new arena
20 Sep 2019
This week's batch of new products includes an alt-meat version of jerky from US food giant Kellogg and Jack Link's moving its Peperami meat-snack brand into a new area.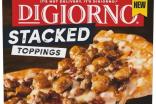 New products - Nestle adds to US frozen stable; UK baby food firm Piccolo extends range; Yo Sushi launches sauces, condiments; Bells of Lazonby markets vegan brand
28 May 2019
This week's batch of new products includes news from companies including Nestle, Calbee, Ferrero, General Mills, Samworth Brothers and Jack Link's.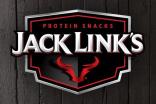 Jack Link's prepares marketing push in UK
19 Mar 2019
Jack Link's, the US-based meat-snacks supplier, is set to embark on a marketing offensive in a major European market.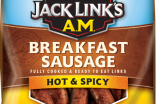 Jack Link's launches "protein-packed breakfast" snacks
21 Oct 2016
US jerky maker Jack Link's has added breakfast to its portfolio with the launch of four bacon and sausage items for a "portable protein-packed breakfast on the run".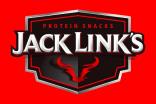 Jack Link's launches e-commerce platform
22 Apr 2016
Jack Link's has launched a website allowing consumers to buy its products from the US jerky maker directly.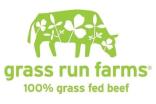 Jack Link's acquires Grass Run Farms meat snacks arm
11 Mar 2016
US jerky maker Jack Link's has announced the acquisition of the meat snacks unit of Grass Run Farms for an undisclosed sum.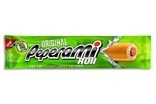 Jack Link's adds to Peperami portfolio in UK
20 Oct 2015
US-based meat snacks maker Jack Link's is adding a product to its range of Peperami products in the UK.

UPDATE: US/UK: Jack Link's sets "number one" goal after Unilever deal
21 Feb 2014
US beef jerky firm Jack Link's said today (21 February) it wanted to be the world's "number one provider" of branded meat snacks after snapping up Peperami and Bifi from Unilever.