Kinnerton
Food industry company news
Latest Articles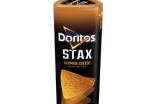 New products - PepsiCo takes another brand into "cannister snacks"; Danone adds to So Delicious range; Bonduelle enters new category in Germany; Kinnerton debuts nut-free Nomo bars
16 Apr 2020
This week's batch of notable new products includes innovation from food majors PepsiCo, Danone and Bonduelle.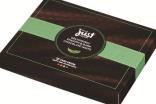 UK chocolate maker Kinnerton expands to meet demand
21 Sep 2017
Kinnerton, the UK chocolate owned by German confectioner Zertus, is set to hire 300 new workers to meet increased demand in the run up to Christmas.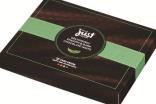 Zertus' Kinnerton expands Just chocolate range in UK
30 Aug 2016
Kinnerton, the UK chocolate maker owned by German confectioner Zertus, has expanded the line of products sold under its Just free-from brand in the UK market.

UK: Kinnerton, Unilever launch branded chocolates
3 Apr 2013
UK confectioner Kinnerton has entered into a licensing deal with Unilever that will see ice cream brands including Magnum and Cornetto launched into confectionery.
UK: Zetar posts sales increase for year
11 May 2009
UK confectionery and snack foods group Zetar posted an increase in group sales on Friday (8 May) and said it expects to post fiscal 2009 pretax profits in line with market expectations.
Just the Answer – Ian Blackburn
25 Jun 2007
Consumers may be looking to lead healthier lives but the urge to indulge remains strong, creating growth opportunities in the better-for-you snacks and confectionery categories. In this month's Just the Answer, Ian Blackburn, the founder and CEO of healthier confectionery and snackfoods specialist Zetar, spoke with Dean Best about the company's rapid growth and plans for the future.
UK: Zetar sales up, on the look-out for acquisitions
6 Nov 2006
AIM listed confectionery and snack food group Zetar has today (6 November) issued a trading update ahead of its first half results, pointing to increased sales that were driven by acquisitions throughout the period.
UK: Zetar acquires snack maker
23 Oct 2006
UK confectionery and snack food group Zetar today (23 October) revealed that it has acquired Salamanda, the wholly-owned snack food subsidiary of the Kinnerton Group, for a total consideration of up to GBP2.25m (US$4.21m).