Largo Foods
Food industry company news
Latest Articles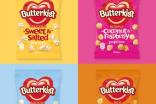 KP Snacks to close UK popcorn plant, putting 90 jobs at risk
28 Feb 2019
KP Snacks, which is owned by Germany's Intersnack, is to close a UK popcorn factory, putting around 90 jobs at risk.

IRELAND: Snack firm Largo to shut plant, 140 jobs at risk
19 Mar 2014
Irish snack producer Largo Foods has announced the closure of its site in Gweedore, in County Donegal, putting 140 jobs at risk.

UK: Tayto buys pork scratchings firm Midland Snacks
3 Feb 2012
Northern Ireland crisp maker Tayto has snapped up England-based pork scratchings firm Midland Snacks.

IRELAND: Owner sells over third of Largo Foods
19 Jul 2011
The owner of Largo Foods has sold a majority stake in the Irish food manufacturer in a deal likely to be worth more than EUR45m (US$63.9m).

IRELAND: Largo Foods pledges Donegal facility investment
21 Jun 2011
Irish snack foods maker Largo Foods is to invest EUR2.6m (US$3.7m) in its Donegal manufacturing facility.