Meatsnacks Group
Food industry company news
Latest Articles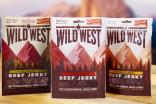 "It's given me investment to get Meatsnacks Group to the next level" - James Newitt on the sale of the UK jerky business
9 Apr 2019
UK-based Meatsnacks Group has sold to the owner of a rival jerky and biltong supplier. Dean Best catches up with Meatsnacks MD James Newitt to discuss the future for the company.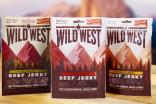 Meatsnacks Group sold in UK jerky consolidation play
9 Apr 2019
Meatsnacks Group, the UK-based jerky and biltong supplier, has been sold to the owner of a rival business.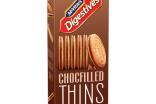 New Products - Pladis extends McVitie's Thins range in UK; Ella's Kitchen launches Oddpops popped snacks; Glanbia's BSN launches ice cream protein shakes with Cold Stone Creamery; Parag Milk Foods debuts Go Chocolate Cheese
20 Jul 2018
just-food publishes the most notable product development from the international food sector, presented in bitesize format to give you a flavour of the innovation from your peers and competitors announced this week.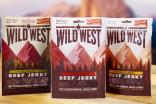 Why Meatsnacks Group is confident about growth prospects
18 Oct 2017
UK-based Meatsnacks Group has built a business with a leadership position in the country's growing jerky and biltong categories - but is looking to flex its muscles with new products and further geographic expansion. Dean Best met Meatsnacks Group managing director James Newitt at the Anuga trade show to find out more.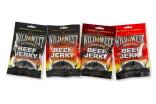 UK jerky specialist Meatsnacks to serve up salmon
29 Aug 2017
Meatsnacks Group, the UK beef jerky specialist, has diversified its product range with the launch of salmon jerky.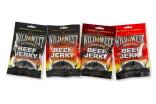 Meatsnacks Group new tenant at ex-Young's Seafood site
25 May 2016
UK-based jerky firm Meatsnacks Group has struck a lease agreement with Scotland's Highlands and Islands Enterprise (HIE) for a facility in Spey Valley formerly occupied by Young's Seafood.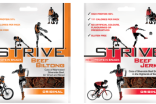 Meatsnacks Group launches Strive range
24 Feb 2016
Meatsnacks Group, Europe's largest jerky and biltong manufacturer, is launching a range of protein snacks, Strive, in the UK.