Merisant
Food industry company news
Latest Articles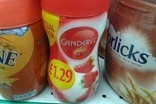 Canderel owner Merisant sold to Flavors Holdings
6 Oct 2014
Merisant, the US-based group behind sweetener brands including Equal, Canderel and Pure Via, has been sold to liquorice ingredients supplier Flavors Holdings.

UPDATE: UK: PureCircle sees stevia as "mass volume" commodity
11 Sep 2012
PureCircle has said it expects stevia to become a "mass volume commodity sweetener" like sugar as the take-up rate from food and beverage companies ramps up.

UK: Stevia firm PureCircle upbeat despite bigger FY loss
11 Sep 2012
Stevia supplier PureCircle today (11 September) insisted it was still confident about the future of the natural sweetener despite its losses widening in the last 12 months.
Stevia - analysing the market's potential
30 Mar 2012
The natural and zero-calorie stevia has been dubbed the holy grail of intense sweeteners and suppliers argue food and drink manufacturers will increasingly turn to the ingredient, not least now it can be used in the EU following regulatory approval last year. In part one of this month's just-food briefing, Jonathan Thomas looks at stevia's potential.
Stevia - application spotlight turns to food
30 Mar 2012
Stevia has been widely used - with some success - in carbonated soft drinks and table-top sweeteners containing the ingredient continue to be launched. However, suppliers are increasingly looking at how to use the sweetener in food, particularly categories like dairy and confectionery. Jonathan Thomas reports.
Stevia - the suppliers: from Cargill to PureCircle
30 Mar 2012
A number of major suppliers have built a significant presence in the stevia sector, with new entrants emerging. Jonathan Thomas looks at the major players in the industry - Cargill and PureCircle - and other companies supplying the intense sweetener.

ARGENTINA: Sweetener firm Merisant closes plant
1 Dec 2011
US sweeteners manufacturer Merisant has closed its only manufacturing plant in Argentina.

Quote, unquote: just-food's week in words
21 Nov 2011
There was increasing speculation over the future strategies of PepsiCo and Unilever this week, with talk the structure of the two companies could change. HJ Heinz, meanwhile, is undergoing its own period of change and announced plans to close three more factories.