Migros Group
Food industry company news
Latest Articles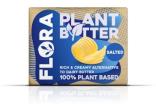 New products – Upfield unveils Flora Plant block butter; General Mills rolls out Packed energy bars; Kraft Heinz palm-oil free hazelnut spread, Heinz by Nature hit Canada
31 Jul 2020
This week's batch of new products includes launches from General Mills, Nestle, Kraft Heinz and a collaboration between Migros and Innovopro.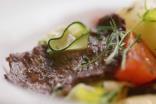 Cell meat company Aleph Farms backed in new investment round
14 May 2019
Israel-based slaughter-free meat firm Aleph Farms, which is attempting to create steak in a lab, has announced funding news.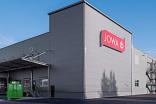 Migros bakery arm Jowa invests in sustainability at new production facility
27 Mar 2017
Jowa, the bakery arm of Swiss food manufacturer and retailer Migros Group, has invested in sustainable energy production as part of a CHF60m (US$61m) expansion project at its production site in Graenichen.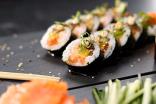 Migros Group's Bischofszell acquires Switzerland-based Sushi Mania 
22 Dec 2016
Bischofszell, a Swiss food maker owned by Migros Group's food production business M-Industry, is expanding its presence in the fresh Asian food category through the acquisition of Sushi Mania. 

SWITZ: Migros records "solid" FY
9 Apr 2013
Swiss retailer Migros Group said it achieved "solid" results in 2012 with increases in profit and sales.

SWITZERLAND: Migros adds Mars brands to confectionery line-up
28 Jan 2013
Swiss cooperative retailer Migros Group will expand its confectionery offering, with the addition of a number of Mars brands.

SWITZ: Migros in own-label Amazon trial
3 Sep 2012
Swiss retailer Migros Group has started selling its private-label products on Amazon's German website to expand its reach north of the border.

Sustainability Watch - Cornelia Diethelm, Migros
31 May 2012
The Swiss co-operative, Migros Group, comprises possibly the most diverse portfolio of companies imaginable. For the past five years, establishing a consistent approach to sustainability across this varied group of businesses has been the task of Cornelia Diethelm, head of issue management and sustainability. Here she discusses her role and the Migros sustainability strategy with Ben Cooper.
Best bits: Pessimism in promotion-mad UK
1 Aug 2011
With growth slowing in the UK, retail sales volumes down and promotions on the increase, even the better performing food manufacturers can betray a note of pessimism, writes Dean Best.
Online food retail - case studies from Tesco to Migros
27 Jul 2011
In part three of the just-food management briefing on online food retail, Glynn Davis provides examples of some of the more notable ventures in the sector – from Tesco and Ocado in the UK to Migros Group in Switzerland and FreshDirect in the US.