Mizkan Americas
Food industry company news
Latest Articles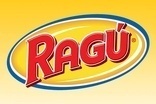 In the spotlight: Mizkan furthers global ambitions with Ragu, Bertolli buy
22 May 2014
Japanese condiments maker Mizkan Group has set out a clear growth agenda to grow overseas sales and globalise its operations in order to offset soft domestic consumption patterns. The company announced today (22 May) it has struck a deal to acquire the Ragu and Bertolli in North America from Unilever. While the move strengthens Mizkan's presence in North America, operating in the US pasta sauce category is not without its challenges. Katy Askew reports.

just the answer - Mizkan Euro-Americas president Craig Smith
19 Jul 2012
Earlier this month, Japanese food group Mizkan acquired Premier Foods plc's vinegar and sour pickles business in the UK, including the Sarson's and Haywards brands. In the latest just the answer interview, Mizkan EuroAmericas president Craig Smith tells Michelle Russell what the company's plans are for the brands and about its long-term ambitions in Europe and beyond.

US: Mizkan announces management reshuffle
11 Jan 2012
US condiment manufacturer Mizkan today (11 January) announced changes to its management team.

US/JAPAN: Mizkan Americas buys pepper firm Borders Foods
13 May 2011
US condiments maker Mizkan Americas has moved to broaden its business with the acquisition of pepper processor and enchiliada sauce maker Border Foods.