Muller Wiseman Dairies
Food industry company news
Latest Articles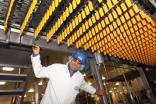 The year in review - the top food industry interviews of 2015
16 Dec 2015
2015 was another year of insightful interviews with a wide range of senior executives in the international food sector. Here we present the most-read interviews on just-food this year. Click on the headlines for more.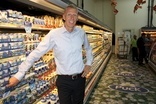 Food industry quotes of the week - Arla, Premier, Thorntons
26 May 2015
This week, Arla Foods struck a notable deal in Egypt, with plans for a local venture with Juhayna Food Industries. Elsewhere, Unilever announced CFO Jean-Marc Huet would step down from his post and Thorntons said CEO Jonathan Hart had decided to leave the business. Premier Foods announced its annual results and CEO GavinDarby said the UK group would continue to focus on revamping its range.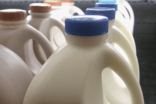 On the money: Why Dairy Crest needs to offload dairies
21 May 2015
Dairy Crest chief executive Mark Allen said today (21 May) he is "confident" the group's disposal of its struggling dairies business to Muller Wiseman Dairies will gain competition approval. The group's full-year results, released earlier this morning, show exactly why this sale is vital to Dairy Crest's performance.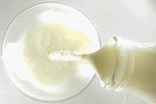 Building value in liquid milk: a four-point plan
11 May 2015
Liquid milk is not a category that benefits from significant added value. While milk is on the shopping list, generally speaking, it is not an area where consumers are engaged and brands are valued. Here is just-food's four-point plan for adding value to the milk category.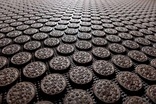 Food industry news of the week: Mondelez, GMO labelling, Fonterra
1 May 2015
Mondelez International reported on its first-quarter results this week (1 May) and the group was eager to emphasise its performance in China, which was stronger than many multinational peers. Nestle is a company facing its own challenges in China and we analysed how the appointment of CFO Wan Ling Martello to head up its Asia unit can boost the group's outlook in the market. Elsewhere, we spoke to Gardein founder and CEO Yves Potvin as well as learning about Muller Wiseman's plans to launch a liquid milk brand in the UK. Here are the highlights from just-food this week.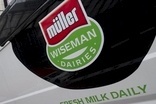 UK: Muller Wiseman confirms Cornwall depot closure
26 Jun 2014
UK milk supplier Muller Wiseman Dairies has decided it will shut its depot in Pensilva in Cornwall.

NZ: Profits fall at dairy firm A2 Corp. on UK investment
4 Mar 2013
New Zealand dairy group A2 Corp. has booked a decline in first-half profits, as the cost of establishing its UK joint venture dented the bottom line.