Orkla Brands
Food industry company news
Latest Articles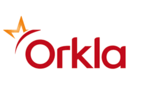 Orkla sells Russian confectionery business to Slavyanka
1 Dec 2014
Orkla has entered into an agreement to offload its Russian confectionery business to Slavyanka-Lyuks, a member of Russian confectionery group Slavyanka, for an undisclosed sum.

On the move: Orkla pledges to step up FMCG focus as CEO exits
4 May 2012
Seven months ago, Orkla CEO Bjørn Wiggen announced the Norwegian conglomerate would focus on the FMCG sector, earning praise from analysts in the process. This week, Orkla stunned the market with news that Wiggen had decided to resign. Eyebrows were raised further yesterday when it emerged the boss of Orkla's FMCG unit would also leave the business. Industry watchers believe the departures will not mean a change in direction but could suggest Orkla's owners were frustrated with the slow progress of the company's new strategy.
NORWAY: Q4 weighs on Orkla profits
9 Feb 2012
Norwegian conglomerate Orkla today (9 February) booked "satisfactory" operating profit for fiscal 2011, as its consumer goods unit Orkla Brands maintained a "strong" position in "challenging" market conditions.

NORWAY: Russia revamp, input costs hit Orkla FMCG profits
20 Jul 2011
Profits from Orkla's consumer goods arm fell more than 10% in the first half of the year, the Norway-based conglomerate said today (20 July).

NORWAY: Orkla profit rise, FMCG unit struggles
5 May 2011
Norwegian conglomerate Orkla has booked a 19% jump in first-quarter operating profit, despite a lacklustre performance from its FMCG unit Orkla Brands.