Park Cakes
Food industry company news
Latest Articles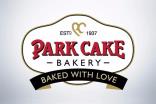 UK own-label firm Park Cakes acquired in management buy-out
20 Mar 2017
Park Cakes, the UK own-label cake and dessert supplier, has been acquired in a management buy-out from private-equity firm Vision Capital.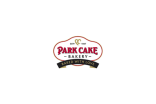 Park Cakes says funding boost is key ingredient for growth plans
1 Jul 2016
The UK supplier of retailer own brand cakes and desserts, Park Cakes, has said it plans to announce new "growth and investment opportunities" after securing a multi-million-pound package of funding from Yorkshire Bank.

UK: 2 Sisters confirms Avana Bakeries plant closure
8 Apr 2014
2 Sisters Food Group has confirmed its Avana Bakeries plant in Newport will close after consultation with staff failed to find ways of keeping the site open.

UK: M&S pulls plug on 2 Sisters Avana contract, 650 jobs at risk
10 Feb 2014
At least 650 jobs at 2 Sisters Food Group's Avana bakery site in Newport are at risk after the UK firm lost a contract with Marks and Spencer to competitor Park Cakes.

UK: Park Cakes workers to strike
2 Nov 2011
Workers at Park Cakes have voted in favour of industrial action after the UK cakes and desserts firm changed contracts in the wake of new laws covering agency workers.

UK: Park Cakes workers to vote on industrial action
26 Sep 2011
Workers at UK cakes and desserts firm Park Cakes could take industrial action next month over changes to employment contracts.