Patties Foods
Food industry company news
Latest Articles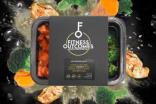 Australia's Patties Foods buys healthy-meals firm Fitness Outcomes
24 Mar 2021
Australia-based Patties Foods has acquired a local healthy ready-meals business for an undisclosed sum, it has announced.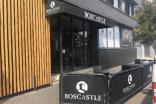 Australia's Patties Foods acquires gourmet pie maker Boscastle
20 Jul 2018
Australian-based pie maker Patties Foods has acquired Boscastle, a producer of "gourmet" pies located in the state of Victoria, for an undisclosed sum.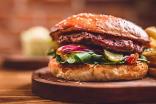 Australia's Patties Foods acquires NZ's Leader Products
13 Dec 2016
Australian baked goods group Patties Foods has acquired New Zealand frozen convenience food producer Leader Products for an undisclosed sum.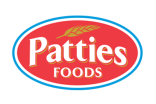 Patties Foods turnaround benefits from frozen fruit exit 
22 Aug 2016
An exit of from frozen food has enabled Patties Foods to report an increase in full-year earnings as the Australian company hailed improvements in its core business.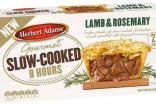 Patties Foods board accepts Pacific Equity Partners takeover bid
2 Jun 2016
Australian baked goods group Patties Foods said today (2 June) its board had accepted a takeover offer from local private-equity firm Pacific Equity Partners.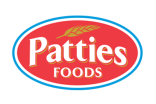 Patties Foods confirms takeover approach from Pacific Equity Partners
31 May 2016
Patties Foods, the Australian pie maker, has confirmed receipt of a "non-binding, conditional and incomplete" takeover proposal from private-equity firm Pacific Equity Partners.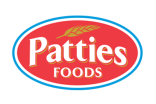 Patties' berry recall continues to weigh heavy on H1 profits
22 Feb 2016
Half-year profits at Australian food supplier Patties Foods have plunged, with the firm still reeling from the effects of a recall of its frozen berries products last year.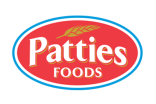 Patties to exit frozen fruit category
7 Dec 2015
Australian food firm Patties Foods has announced it is selling its frozen berries business, ten months after its products were linked to a Hepatitis A outbreak in the country.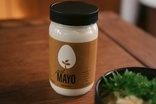 Food industry quotes of the week - Just Mayo, Mengniu, VSI
1 Sep 2015
US egg-free spread Just Mayo hit the headlines this week after the country's food watchdog said it had broken labelling rules. Among a number of M&A deals, European nutrition bar maker VSI was sold to US group Hearthside Food Solutions and Mengniu Dairy, one of China's largest dairy processors, insisted the prospects for the sector in the country remained strong.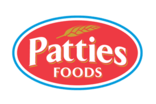 Patties FY profits plunge on berries recall
24 Aug 2015
Australia's Patties Foods has reported a near-90% drop in annual profits as a result of the frozen berries recall earlier this year.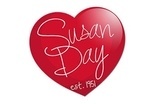 Susan Day Cakes adds 51 jobs in Hallam, eyes Asia expansion
29 Jun 2015
Australian baked good firm, The Cake Syndicate, has said it is seeking an investor to fund capital expansion and growth into Asia.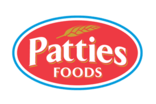 Patties warns on profits, CFO Knapp resigns
4 Jun 2015
Australian frozen berry manufacturer Patties Foods has announced the resignation of its chief financial officer, Michael Knapp, a day after the company warned full year profits had been impacted by A$1.5m (US$1.2m) as a result of the hepatitis A scare earlier this year.
Patties Foods' tests show no hepatitis A
15 Apr 2015
Patties Foods has said its lab tests on its recalled frozen berries - pulled in February after a possible link to an outbreak of hepatitis A - has shown the products do not contain the bacteria.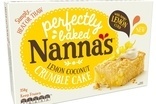 Patties launches Nanna's Crumble Cake line
14 Apr 2015
Australian food maker Patties Foods is expanding its Nanna's brand with the launch of Nanna's Crumble Cake, a dessert that combines the attributes of traditional cakes and crumbles.