Pearson's Candy Co.
Food industry company news
Latest Articles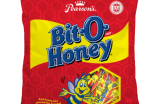 Spangler Candy Co. buys Bit-O-Honey brand from US peer Pearson's
23 Nov 2020
US confectionery business Spangler Candy Company has acquired the Bit-O-Honey brand from a local peer.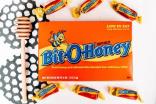 Pearson Candy Co. bought by US private-equity fund Spell Capital Partners
22 Nov 2018
US-based Pearson Candy Co., the owner of confectionery brands such as Bit-O-Honey, has been acquired by a local private-equity firm.

US: Brynwood Partners buys PepsiCo's Kretschmer brand
1 Dec 2011
US private-equity firm Brynwood Partners' newly-formed company Sun Country Foods has acquired the Kretschmer wheat germ brand from PepsiCo.
Editor's choice: the highlights on just-food this week
26 Aug 2011
Yet more signs of how challenging trading conditions are emerged this week, with UK retailer The Co-operative Group's gloomy prognosis over the country's retail sector and Heinz, which has enjoyed recent growth in the UK, admitting the environment was tough in the US and, notably in Australia. Elsewhere, we took a look at the impact of inflation in China, the prospects for Glanbia and started our monthly column from SymphonyIRI.