Perrigo
Food industry company news
Latest Articles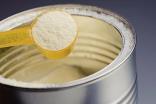 Perrigo gets US FDA clearance for own-label non-GMO formula
21 Jun 2016
Perrigo, the Ireland-based, own-label infant formula supplier, has secured clearance from the US Food and Drug Administration to launch three milk-based, non-GMO products.

Perrigo faces infant-formula brands after PBM buy
25 Mar 2010
The world of infant formula attracted the attention of M&A commentators this week with the proposed sale of own-label group PBM to healthcare giant Perrigo Co. The downturn has made private label more popular but, as Dean Best finds, infant formula is dominated by big brands - and their power is unlikely dented too much by the sale of PBM.