Pierre Martinet
Food industry company news
Latest Articles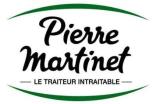 Pierre Martinet sells stake to investment firms Sofiproteol, Agro Invest
25 Mar 2019
France-based salads maker Pierre Martinet has sold a minority stake to two investors specialising in the food industry.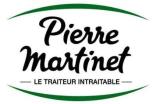 France's Pierre Martinet to open up 10% of capital to fund export drive
4 Apr 2018
Pierre Martinet plans to open up around 10% of its capital base to investors as the family-owned French group seeks to raise funds to expand its export business, most notably in Spain.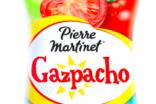 Pierre Martinet eyes expansion in Spain
6 Jul 2016
French prepared salad specialist Pierre Martinet is eyeing expansion in Spain, with plans to grow the subsidiary it operates in the country. 

Quote, unquote: just-food's week in words
17 Dec 2010
The fall of A&P into bankruptcy attracted some criticism of the US retailer's management this week, while, on this side of the pond, UK convenience retailers hit out at Tesco's latest acquisition in the channel. The UK's largest retailer was also named as a potential suitor for Poland's Zabka as speculation over further consolidation in emerging markets continued. Wal-Mart Stores, however, has hit a wall in Russia and closed its office that was exploring how to enter the market.

FRANCE: Pierre Martinet buys salad rival La Belle Henriette
16 Dec 2010
French prepared salad dishes specialist Pierre Martinet has bought family-owned rival La Belle Henriette.