Rema 1000
Food industry company news
Latest Articles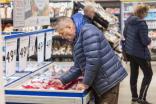 Norway's top grocers face fines over price 'co-ordination'
15 Dec 2020
Norway's three largest grocers face record fines from the country's competition watchdog, which is claiming the retailers "co-ordinated" their pricing.

UK: Perfection Foods targets export growth with new plant
13 Dec 2011
UK baker Perfection Foods plans to open a manufacturing site dedicated to export markets early next year.

SWITZ: Lidl "astonished" at Swiss withdrawal rumours
11 Nov 2011
Discount grocery retailer Lidl has blasted reports stating it is considering an exit from Switzerland as the domestic retail market continues to suffer.

Talking shop: Demystifying the Norwegian grocery sector
15 Apr 2011
The Norwegian government has released a report outlining its concerns around the highly consolidated nature of the country's grocery retail sector. The report claims that retailers are able to exert excessive influence on suppliers and is seeking legislation to redress the balance. Petah Marian reports.
NORWAY: Reitan H1 boosted by Rema 1000
4 Sep 2009
Norwegian retailer Reitan Group has posted an increase in sales during the first half, boosted by strong sales gains at its Rema 1000 and Uno-X, chains.