Schreiber Foods
Food industry company news
Latest Articles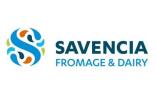 Savencia plant to close after Schreiber Foods withdraws offer
14 Jan 2020
There has been a development in Schreiber Foods' potential move to acquire a factory in France owned by one of the country's largest dairy companies.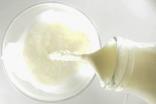 Dairy companies to appeal latest Spain collusion ruling
16 Jul 2019
Major dairy companies operating in Spain plan to lodge fresh appeals against a latest set of fines issued for alleged collusion on price.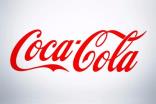 Coca-Cola launches trial of dairy drink Vio in India
26 Jan 2016
Coca-Cola Co. has made another foray into the Indian market for dairy drinks with the launch of flavoured milk brand Vio.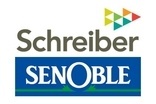 Schreiber acquires Senoble production sites
10 Apr 2015
Schreiber Foods is expanding its European presence with the acquisition of three production plants from French dairy firm Senoble International.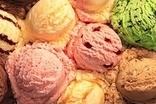 Food industry news of the week: Blue Bell, horsemeat sentence, Schreiber
10 Apr 2015
US ice cream maker Blue Bell Creameries this week expanded its product recall as it reacts to a listeria outbreak linked to three deaths. In Europe, Dutch horsemeat trader Willy Selten was sentenced to a jail term. And China has filed a dispute at the WTO over the EU's tariffs on poultry products.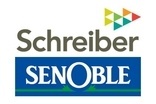 Schreiber Foods starts talks on Senoble subsidiaries buy
13 Jan 2015
US dairy processor Schreiber Foods has started talks with Senoble International over the acquisition of the French group's subsidiaries in Spain and central Europe.

BRICs and beyond: Lactalis enters India's promising - but challenging - dairy sector
27 Jan 2014
Put next to China, there has been far less investment in India's dairy sector, which is not as developed as in its BRIC counterpart. However, earlier this month, Lactalis, the French dairy group and the third-largest processor worldwide, confirmed months of speculation it would enter India with the acquisition of local group Tirumala Milk Products.

BULGARIA/US: Danone transfers Bulgaria dairy unit to US partner Schreiber
13 Sep 2013
The Bulgarian unit of French dairy giant Danone has transferred the ownership of its production to its US "partner" Schreiber Foods.
Editor's choice: the highlights on just-food this week
14 Jan 2011
Rising commodity prices: should we be concerned? That is a key question facing the food industry. Again this week there was much comment on the issue and the possible impact on the sector. Sainsbury's boss Justin King, for instance, warned suppliers they would have to work hard to justify price increases. Meanwhile, the UK retailer, widely seen to have outperformed its rivals over Christmas, issued its festive numbers this week, alongside the likes of Tesco, M&S and Morrisons.
Focus: Schreiber Foods deal part of Dean Foods' debt battle
12 Jan 2011
The news this week that Dean Foods has sold its customer-brand yoghurt busines in the US comes as little surprise, given the turbulent year the country's largest dairy processor has just experienced - and its decision to re-shape its business.