Seabrook Crisps
Food industry company news
Latest Articles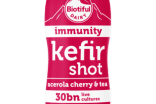 New products – Bio-tiful launches kefir 'shots'; Dr. Praeger's Sensible Foods chills out; Popchips dialling down on healthier snacks in US
30 Oct 2020
This week's batch of new products that caught the eye include home-made yogurt kits from Danone and General Mills launching a version of its Fibre One Protein bars in the US.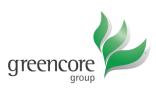 October matches 2018 high for food M&A - data
2 Nov 2018
As food companies look to M&A to gain an edge, just-food's index of deals in the international packaged food sector outlines the volume of deals being announced each month.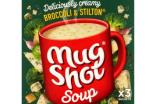 New products - Symington's takes Mug Shot into soups; Mars Milk Snacks chilled desserts roll out; Hershey's puts namesake bar with Reese's candy; HKScan launches Kariniemen poultry products
12 Oct 2018
This week's most eye-catching product news features sweet gyoza in the UK, a range of Sara Lee frozen desserts in Australia, a "super-hot" lifrom Seabrook Crisps, and meat-free meals from Pinnacle Foods' Gardein.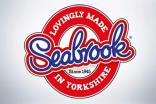 Calbee snaps up UK-based Seabrook Crisps from private-equity owner
3 Oct 2018
Japanese snack maker Calbee has bought Seabrook Crisps from its private-equity owner for an undisclosed amount.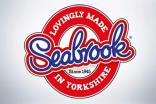 Seabrook Crisps eyes Australia exports
14 Mar 2017
UK firm Seabrook Crisps said it is eyeing new opportunities in the Australian market to drive its exports business "with a new deal in the pipeline" in the country this month.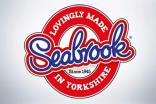 Seabrook Crisps hires advisors, eyes M&A
7 Mar 2017
UK firm Seabrook Crisps has indicated it is on the look-out for acquisitions after announcing it had appointed advisors to help it grow.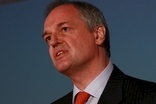 Food industry quotes of the week - Unilever, Hain Celestial
24 Jul 2015
Unilever was among the companies issuing second-quarter results this week - and, after a period of higher food revenues, said it is making targeted efforts to grow the business. Elsewhere Hain Celestial acquired Europe plant-based food and beverage maker Mona Group. just-food also interviewed Seabrook Crisps CEO Jonathan Bye about the management buy-out at the UK crisp firm and to US start-up Flapjacked's co-founder David Bacon about its ambitions.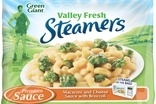 Food industry news of the week - Green Giant, Dumex, Campbell
24 Jul 2015
The speculation around General Mills' ailing Green Giant brand continued this week with claims Bonduelle is eyeing up the unit. We looked at the likelihood of the French group making an offer. Meanwhile, Danone decided to merge is under-pressure Chinese infant formula arm business with local dairy giant Mengniu and we looked at the key takeaways from Campbell Soup Co.'s investor day in the US.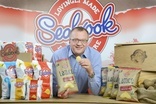 Interview: Seabrook Crisps CEO Jonathan Bye eyes further growth with LDC backing
21 Jul 2015
Senior management at Seabrook Crisps have led a buy-out of the UK firm, backed by private-equity group LDC. Seabrook CEO Jonathan Bye, appointed in 2012 at a challenging time for the business, is one of the executives involved in the deal and he speaks to Dean Best about the outlook for the Yorkshire-based company.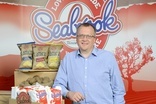 Seabrook Crisps in private equity-backed MBO
20 Jul 2015
Private-equity firm LDC has taken a majority stake in Seabrook Crisps as part of a management buy-out of the UK crisp firm.